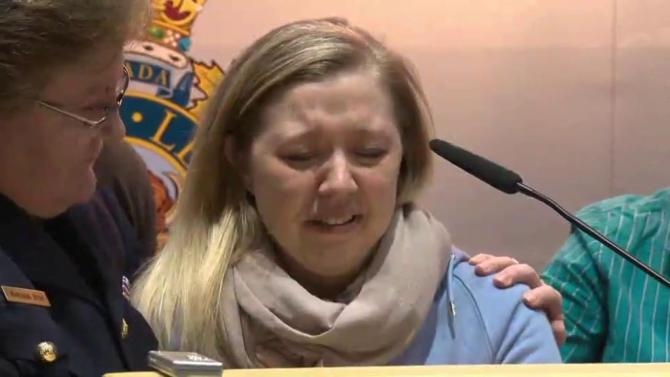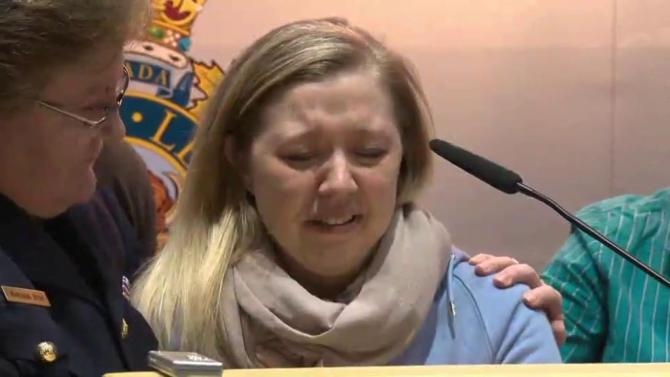 The family of RCMP officer still in hospital after a tragic officer-involved shooting on Saturday morning in St. Albert, Cst. David Wynn, has alleged to be saying their goodbye today. During an extremely emotional press conference on late Monday afternoon, Wynn's wife Shelly MacInnis-Wynn alleged that they're getting ready to let go.

MacInnis-Wynn mentioned in her remarks that "we're saying our goodbyes today and then from there he'll be in a better place," adding that "but today is the day that we say goodbye today and I just want send a message to everyone at home in Nova Scotia that I know you're thinking of him especially as paramedical workers when we lived in Nova Scotia. And I've told him that you've all sent messages and that you're all thinking about him." In addition to that, MacInnis-Wynn stated that "there's just one more place that I have to thank and that's everybody at the St. Albert detachment, I don't even have words for them. They've been our family because we moved so far away from home for five years and they have just been there at any time whenever needed and my heart just goes out to them that they have to continue to work throughout this because I know that they're grieving as well."

According to the official statement, David Wynn and a second officer, Derek Bond, were investigating a suspicious vehicle parked at the Apex Casino on Saturday morning. Upon sighting the two officers inside the casino, the suspect opened fire.