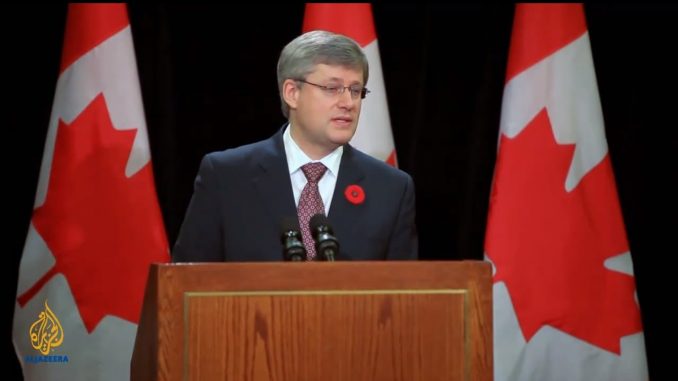 On December 7, 2010, members of the Ontario Legislature condemned an MA thesis written by Jenny Peto, a recent graduate of the Sociology and Equity Studies program at OISE-UT (transcript: see below or
http://tinyurl.com/MPPsattackthesis
). This unprecedented denunciation of an MA thesis in the legislature comes on the heels of criticism of the thesis by people associated with Israel advocacy organizations, which received coverage in the National Post and the Toronto Star.
Faculty for Palestine (F4P), a network of 450 academics from more than 40 Canadian universities and several colleges, condemns this attack and sees it as a serious threat to academic freedom and university autonomy.
It constitutes an attack on the main tenets of scholarly inquiry, undermines the integrity of research and teaching in public institutions, and sends a chill across the university system particularly for students and faculty whose work challenges the racial and colonial power of the Israeli state.
Faculty for Palestine is calling for immediate and widespread condemnation of the use of public power to intimidate individual students and faculty members and, ultimately, to regulate what can be said and done in Canadian universities. It is no coincidence that these MPPs are targeting the work of a well-known Palestine solidarity activist who has been outspoken in her support for the campaign for Boycott, Divestment and Sanctions against Israeli apartheid. These same MPPs have a consistent record of attacking Palestine solidarity activity and defending increased trade relations with Israel.
This is a blatantly political attack, and we reject these MPPs' claim to be motivated by a concern about the scholarly legitimacy of Ms. Peto's academic work.
We fully support and commend Ms. Peto and OISE-University of Toronto faculty for their continued defense of the thesis. Entitled "The Victimhood of the Powerful: White Jews, Zionism and the Racism of Hegemonic Holocaust Education" Ms. Peto, who is herself Jewish and the grandchild of Holocaust survivors, takes a critical look at Zionist Holocaust education. She presents the argument that today, anti-Semitism and the Holocaust are often used to deflect criticism of Israel. Far from being an anti-Semitic tirade, this thesis is an anti-racist reclamation of Jewish history and a denunciation of those who abuse this history in support of the policies of the State of Israel including apartheid. What makes the attacks on Ms. Peto even more absurd is the fact that similar (yet not identical) arguments were made by Avraham Burg -former Speaker of the Israeli Knesset, former Cabinet Minister in Israel, and former Chairman of the Jewish Agency- in his recent book The Holocaust is Over, We Must Rise from its Ashes. None of the MPPs or the pro Israel lobby groups rose to criticize him. In this case however, they were quick to condemn the academic work of Ms. Peto because she is a Palestine solidarity activist who advocates for a boycotting, divesting from, and imposing sanctions on Israel until it complies with international law.
As documented recently by an Al Jazeera report and other
publications
, attacks on pro-Palestinian organizations and individual activists are escalating in Canada – the defunding of the Canadian Arab Federation and KAIROS, the banning of George Galloway, the condemnation of Israeli Apartheid Week, attempts to ban QuAIA from pride – the list goes on and on.
http://www.youtube.com/watch?v=oQ2MY58RunM
The wave of repression was even
condemned by the Palestinian civil society organizations
. Faculty for Palestine believes that academic freedom and freedom of expression are under serious attack by advocacy organizations seeking to silence criticism of the state of Israel.