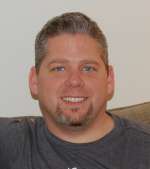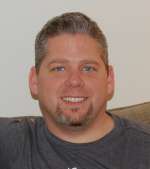 Toronto's finest as well as representatives from police forces across Ontario and the U.S. will joined by other services in paying their last respects at a special funeral for Sgt. Ryan Russell. This will take place at the Metro Toronto Convention Centre, South Building (255 Front St. W.) on Tuesday, Jan 18 at 1 p.m. and will last approximately two hours.
Note that there will be disruptions around the Metro Toronto Convention Centre from 7am to 6pm on Tuesday as well as on University Ave.
At 11: 30 am you will be able to view live broadcast of Sgt. Ryan Russell's funeral.
Police will begin to congregate around Dundas and University at 9am. At 11am, the Toronto Police Wing Wheels Motorcycle Team will escort a hearse carrying Russell's remains down a closed University Ave. past rows of saluting officers who will then march south. According to reports, the procession will be led inside the centre by members of the Toronto Police Pipe Band. Chief Bill Blair is supposed to escort Widow Christine Russell, her two-year-old son, Nolan, and other family members to front row seats.
After the funeral, there will be a reception and both the funeral and the reception are open to the public. Seating is limited. According to police, the roads that will be closed are: York St. to the east, Wellington St. to the north, Lakeshore Blvd. to the south, and Spadina Ave. to the west.
This is a sad turn of events for anyone in the forces who goes to work with the expectation of arriving home safely. So far, nobody knows why Richard Kachkar, 44, stole an idling snowplough and went on a 45 minute rampage that ended with the death of 35 year-old Sgt. Russell. Kachkar is charged with first-degree murder in the sergeant's death and two counts of attempted murder. Kachkar currently remains in hospital recovering from bullet wounds he suffered during his arrest.
Click
HERE
to read more from William Belle.
Please feel free to leave your comments and condolences for the family of Sgt. Ryan Russell.