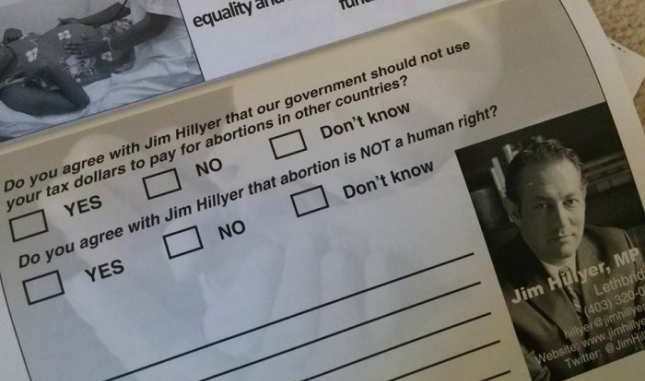 Well known for his pro-life advocacy, Conservative Alberta MP Jim Hillyer has passed away in Ottawa at the age of 41. Hillyer had complained earlier on Tuesday about feeling unwell and was then found dead in his office early Wednesday morning. Sources claim that Hillyer's family contacted Parliament Hill security after they couldn't reach him.

Hillyer has left behind four children and a wife. He was first elected as Conservative MP for Medicine Hat—Cardston—Warner in 2011. The project manager for Campaign Life Coalition, Jack Fonseca, commented on the news and said that "his passing is really sad for me, personally," adding that "it's a terrible loss to the pro-life/pro-family movement. He was a good man and a faithful Mormon." Whereas the vice president of Campaign Life Coalition, Jeff Gunnarson, also mentioned in his remarks that "I didn't know him personally but we've lost a good man, one with solid faith and pro-life convictions," adding that "our elections team worked closely with Jim on his nomination and we were impressed by his strong convictions of faith, and ardent desire to protect unborn children." He alleged that "it breaks my heart as I think of his wife and four children. God rest his soul and bless his family at this tragic time."

The cause of death is not known yet but according to a report by CBC, Hillyer had leukaemia in 2013 and he underwent surgery this February for recurring bone infection in his leg, which had persistently troubled him following a ski accident three years ago.