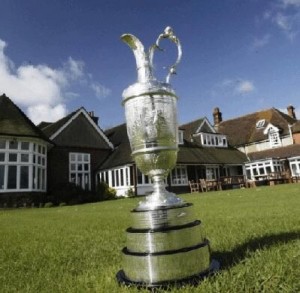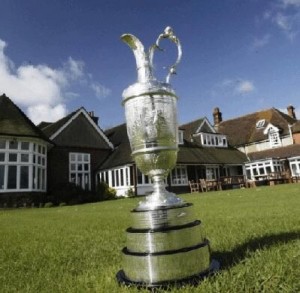 Day 1 :: WGC Majors – THE 140th OPEN Championship – Royal St George's Golf Club :: Sandwich, Kent, England
The British Open, referred to in the UK as The Open Championship, or simply The Open, is the oldest of the four major championships in professional golf. It is the only "major" held outside the USA and is administered by The R&A, which is the governing body of golf outside the USA and Mexico. The British Open is played on the weekend of the third Friday in July. It is the third major to take place each year, following The Masters and the U.S. Open, but preceeding the PGA Championship.

Today's feed will start on July 14 at 4 AM New York Time and will go till 3 PM.
Day 1 of The British Open Coverage: (Be patient and let the live feed load)
Do not click on any ads in the video player. All ads will close by themselves.
While you enjoy this event

please help Oye! Times serve you better. Your contribution is valuable and appreciated.
1) Please complete our
Oye! Times Website Demographics Survey.
Survey takes only 2 minutes to complete and will open in a new browser window
.

2) Sign up for our
weekly newsletter
. No spam. Keep informed about latest live sports events. Will open in a new browser window
.
3) Leave your comments in the comment section below if you are enjoying this event.
4) Share on facebook or email the web page URL to your friends so they can watch this event also.