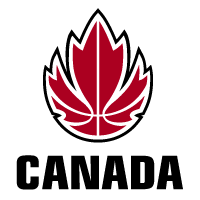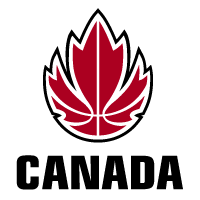 In the final game of the Eighth Final Round of the 2011 FIBA U19 World Championship for Women, the Junior Women's National Team (JWNT) beat the USA to win the battle of the two undefeated teams in Group E, 64-52. With the win, Canada finishes the round atop the group; while the USA finishes second. Both teams have qualified for the quarter-finals, which start on Friday, July 29.
"We did a great job defending the guard play of the US," said Head Coach Rich Chambers. "Our forwards made their entry into offence very difficult."
The win gives Canada an undefeated record at 6-0 after the first two rounds, which is the best record for any Canadian national basketball team heading into the quarter-final round at any FIBA World Championship ever.
The Plouffe twins (Edmonton, AB) combined for 36 points, with Michelle scoring a game-high 24 and Katherine chipping in with 12. Wumi Agunbiade (Pickering, ON) continued her hot shooting with 15 points on 7-15 shooting (46.7%).
Michelle Plouffe's consistent performance has not only been vital in the team's success, but has impressed her coach as well.
"Michelle Plouffe is a very mature and smart basketball player that has helped the whole team maintain composure throughout the tournament," added Chambers.
Despite a game-high nine rebounds from Michelle Plouffe and eight from Agunbiade, for the first time in the tournament the JWNT were out-rebounded, as the USA finished with a 38-33 rebounding advantage. However, Canada forced the USA to 21 turnovers; while stealing the ball 15 times. Korissa Williams (Windsor, ON) continued to be a presence on defense, leading the way with a team-high five steals; while grabbing seven rebounds.
The JWNT got off to a quick start in the game with both Plouffe's scoring early and often, giving Canada a 20-10 lead after the first quarter. In the second quarter, the USA began to climb back, out-scoring the JWNT 13-9; however, Canada maintained a 29-23 lead heading into halftime.
Coming out of halftime, the USA continued to cut down the Canadian lead, out-scoring the JWNT by four in the third quarter, but Canada still led by two. In the fourth, the JWNT forced the USA into difficult situations and put the game away, scoring 23 points in the quarter, while holding their opponents to 13, thanks to timely scoring by WIlliams and Michelle Plouffe.
It is still undetermined who the undefeated JWNT will play in Friday's quarter-final match, but Chambers knows that it will be Canada's toughest test yet and does not consider anyone a favourite to win the tournament.
"All 8 teams that are left could win the World Championships," said Chambers.