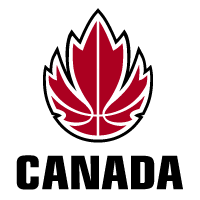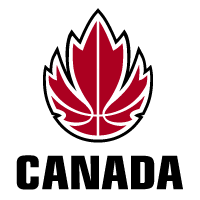 In a game that featured eight lead changes and eight ties, Canada fell to Colombia by a score of 59-57 at the 2011 Pan-American Games on Saturday. A half-court three at the buzzer gave Colombia the win, with the loss Canada drops to 0-2 in preliminary play.
"A tough loss today, I think our team played extremely hard and unfortunately Colombia hit two tough threes in the last minute and a half," said head coach Allison McNiell. "We hurt ourselves by going 57 per cent from the foul line and really not executing down the stretch as we had fouls to give."
"But lessons learned and I think we'll move on from here and be ready to play Jamaica. I'm really proud of our effort tonight and Alisha Tatham, who had an outstanding game."
In the opening quarter, both teams struggled to score from the field but Canada was able to get to the free throw line and amassed seven of their nine points from the foul line. Canada also kept their defensive intensity high and forced seven turnovers.
In the second quarter, Megan Pinske and Alexandria Kiss-Rusk (Baie, d'Urfe, QC) helped spark a 6-0 scoring run to start the frame. Canada attacked with a balance offense, getting eight players into the scoring column and continued to keep up their defensive intensity. At the half, Lindsay Ledingham (Regina, SK) and Alisha Tatham (Brampton, ON) lead the team with six points each, while Pinske added eight rebounds and four points. Canada ended the first half leading 32-25.
In the second half, Tatham continued to play excellent on both sides of the ball and also attacked the rim, going 6-6 for the foul line in the third quarter.
In the final frame, Emma Wolfram (Kamloops, BC) got things started for Canada with a three-point play and after a defensive stop, Tatham came down the floor and knocked in a three-pointer. With two minutes to go another Tatham three put Canada in the lead 53-51. After a Colombia timeout, they were able to tie the score at 53 with 30 seconds remaining. Justine Colley (Halifax, NS) knocked in a pair of two huge free throws but a last second three by Colombia carried them to victory.
"I felt that we battled hard even when the game got really tough at the end we didn't give up. We didn't let the crowd, who was cheering for Colombia, take us out of our game," said Colley.
"We ran our offence fluently and we still battled on defence really hard. Unfortunately, we didn't get the win but I felt we did improve overall as a team."
Canada will now play Jamaica on Sunday, tipoff is scheduled for 5:30 p.m. local time (6:30 p.m. ET).