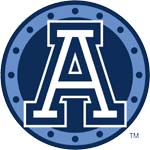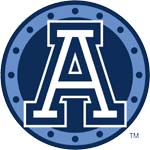 The Toronto Argonauts Football Club is thrilled to welcome back fan-favourite and defensive captain LB Willie Pile. Pile, who became a free agent on Wednesday, has elected to re-sign with the club through the 2013 season.
Commented Argonauts General Manager Jim Barker, "We are excited Willie has decided to continue playing and will be back in the Double Blue. He is a great team leader and he was highly productive last season. Willie has been an Argo since he entered the CFL and is dedicated to the Toronto community. He provides a great example to our younger players of how to be a true professional."
Known as 'Ill Will' to teammates, to represent the ill fate for opponents unfortunate enough to cross his path, Pile remains with the only CFL club he's ever known. Smart, reliable and durable, Pile has played in 88 of a possible 90 regular season games over five seasons with the Argonauts. He was named an East Division All-Star at safety in 2010 and has been voted a defensive team captain in each of the last two seasons.
Willie Pile remarked, "I'm excited to re-sign with the Toronto Argonauts and I look forward to earning the trust and respect of my new coaching staff and teammates. Toronto has become my second home and I can't wait to see our fans and compete to bring them many wins this season. With Chris Jones' track record coaching defences, I'm confident we can be both productive and dominant as a unit."
Pile originally joined the Argonauts as a free agent prior to the 2007 season. He broke into a veteran-laden lineup and quickly established himself as a team and community leader. For his career, Pile has made 399 defensive tackles, 42 special teams tackles, 12 interceptions, 12 quarterback sacks, forced 13 fumbles and made 12 tackles for a loss.