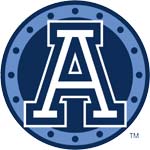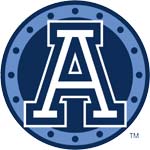 The Toronto Argonauts Football Club is pleased to announce that it has re-signed free agent CB Willie Middlebrooks. The talented defender spent 2008 and 2009 with the Argos and became a CFL free agent on February 16.
Commented Middlebrooks, "I'm very optimistic about the new coaching staff and eager to learn from, and play for, new defensive backs coach Orlondo Steinauer. His experience as a former player will be invaluable to us in the secondary. I started my CFL career in Toronto in 2008 and I want to be part of this program when it turns around, and I feel like I can contribute to that transformation. With the veteran leadership on the roster and among the coaches, I feel strongly that this team is headed in the right direction."
A veteran of two CFL seasons and 26 regular season games, Middlebrooks has been impressive as the Argos' short-side cornerback. The tall and imposing player from the University of Minnesota was named the CFL Defensive Player of the Week in his very first CFL game making 9 tackles and one interception against the Blue Bombers in 2008. His career totals include 90 defensive tackles, 12 passes knocked down and two interceptions. Middlebrooks started the first 11 games of the season in 2009 but missed the final seven regular season games with a nagging neck injury.
The former first round draft pick of the NFL's Denver Broncos was widely considered to be one of the best man-coverage players in the nation in his senior year at Minnesota.