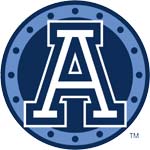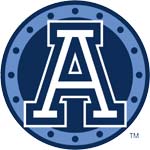 The Toronto Argonauts Football Club has added a fourth quarterback into the fold with the addition of Cleo Lemon.
Lemon has a wealth of NFL experience as both a starter and backup. His raw athleticism and ability landed him jobs with the Baltimore Ravens, San Diego Chargers, Miami Dolphins and Jacksonville Jaguars. He's completed 211 of 379 career NFL regular season passes for 2,702 yards, and 8 touchdowns. The bulk of his experience was gained with the Miami Dolphins where he spent three years and started nine of 27 games. Lemon was stunning in his four years at Arkansas State and is still the school's all-time leader in most passing categories.
Jim Barker, Head Coach, Toronto Argonauts, commented, "Cleo is a mobile quarterback with experience as a starter in the NFL. He is smart, accurate and has a reputation as a solid decision-maker. We are excited to watch Cleo compete with our other quarterbacks for the opportunity to lead our club."
Lemon remarked, "Signing with the Toronto Argonauts is a great opportunity with a great organization. Now it is my responsibility to be in the best shape of my life and learn as much about the Canadian game as possible before I hit the field. I'm excited about this opportunity and intend to take full advantage of it. I believe in preparation and will go full steam ahead in doing my part to help lead this team to future success."
Cleo Lemon
Quarterback
6'2", 215 lbs.
Arkansas State
Born: August 16, 1979
Greenwood, Mississippi
1st Year Argos/1st Year CFL
Import
Acquired: Signed as a free agent with Toronto on March 17, 2010.
2009: Released by Jacksonville in February…Signed with the Baltimore Ravens on August 16 and waived before start of regular season to attend to family issues.
2008: Signed as a free agent with the Jacksonville Jaguars and dressed in 2 games and attempted 2 passes.
2007: Served as back up QB to Trent Green in Miami for first four games of the season…Named starting quarterback for Week 5 when Green was injured…Returned to backup QB behind John Beck in Week 11…Renamed starting QB in Week 15 and led Dolphins to their first and only win of the season.
2006: Designated as third QB for first four games of season with Miami…Promoted to backup QB for the next 11 games and started one game…Saw action in four games in total…Completed 38 of 68 passes for 929 yards, 2 TDs and 1 INT…Made NFL regular season debut (23/11/06) on Thanksgiving at Detroit…Made first career NFL start (31/12/06) vs. Indianapolis and completed 18 of 36 passes for 210 yards in narrow 22-27 loss.
2005: Designated the third quarterback for first six games with San Diego Chargers… Completed 34 of 49 passes for 369 yards and 3 TDs and no INTs in preseason…Traded to the Miami Dolphins (NFL) from the San Diego Chargers (NFL) on October 18 in exchange for QB A.J. Feeley and a sixth round draft pick in the 2006 NFL Draft (K Kurt Smith)…Designated the third QB for all 10 games with Miami.
2004: Inactive for all 16 games and the Wild Card playoff game with San Diego…Completed 17 of 27 passes for 178 yards, 0 TDs and 1 INT in preseason.
2003: Signed as a free agent with the San Diego Chargers (NFL) on April 4…Assigned to San Diego's practice squad for the entire season…Completed 20 of 39 passes for 267 yards, 1 TD and 2 INTs during preseason action.
2002: Signed with the Baltimore Ravens (NFL) as a free agent on January 10…Waived by Baltimore on August 26.
2001: Did not play football.
College: Was a four-year letterman (1997-00) at Arkansas State…Completed 551 of 1,128 passes for 7,706 yards with 48 touchdowns and 33 interceptions in his career…Still the school's all-time leader in pass attempts, completions, passing yards and touchdown passes.
Personal: Cleo and his wife Cherese just had their first child, a daughter named Madison Elise, on February 15, 2010. The couple lives in Jacksonville, Florida where Cleo enjoys playing golf and basketball, spending time outdoors and reading. Cleo attended Greenwood High School where he lettered in football and basketball, and he majored in business management in college. In 2008, the Cleo Lemon-aide Foundation was founded, striving to mentor and help youth through community activities, football camps in Mississippi and holiday drives.