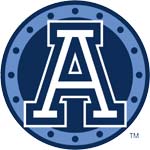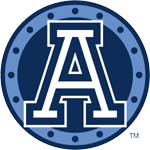 The Toronto Argonauts have finalized a trade with the Montreal Alouettes to acquire WR/RS Chad Owens in exchange for a fourth round pick in the 2011 CFL Canadian Draft.
Owens spent most of 2009 on the Als practice roster, dressing for 1 game against Toronto where he accumulated 100 all-purpose yards. Prior to that, the University of Hawaii standout, who tied an NCAA record with 8 return touchdowns and set an NCAA record in 2004 with 5 punt return touchdowns, spent time with the Jacksonville Jaguars, the Tampa Bay Buccaneers and the Colorado Crush (AFL).
Commented Argos' Director, Player Personnel, Mike Hagen, "Chad is an experienced receiver and return specialist who will fill a need for us in the development of our offensive and special teams schemes. We are excited to acquire a player of Chad's abilities."
Chad Owens will join his new Argos teammates on the practice field tomorrow at 10:30 a.m.
Chad Owens
Receiver/Kick Returner
5'8", 180 lbs.
Hawaii
Born: April 3, 1982
Honolulu, Hawaii
Import
1st Year Argos / 2nd Year CFL
Acquired: Acquired by Toronto in a trade with the Montreal Alouettes, in exchange for a draft pick in the 2011 CFL Canadian Draft, on June 24, 2010.
2010: Attended training camp with the Alouettes and traded to Toronto on June 24.
2009: Signed a practice roster agreement with the Montreal Alouettes on July 14…Dressed in 1 game, Week 18 at Toronto, and recorded 2 kickoffs for 80 yards, LG 43, 3 punt returns for 10 yards, LG 8, and 1 reception for 10 yards.
2008: Released by Jacksonville in January…Signed with the Colorado Crush (AFL) in March…Recorded 674 yards and nine touchdowns on 66 receptions, 13 yards and six majors on 12 carries and 983 yards and one touchdown on 48 kick returns.
2007: Signed with the Tampa Bay Buccaneers in January and attended training camp…Played in one pre-season game recording 96 yards on 5 kickoff returns…Released by Tampa Bay in August…Re-signed with the Jacksonville Jaguars as a free agent in December.
2006: Registered 56 yards on nine punt returns with the Jaguars on the season…Released by Jacksonville in December.
2005: Selected by the Jacksonville Jaguars in the 6th Round (185th Overall) in the NFL Draft…Played one game for the Jaguars recording six yards on three punt returns…Added to the club's practice roster for remainder of the season.
College: Played four years at Hawaii (2001-04)…Tied an NCAA record with eight kick-return touchdowns – six on kickoffs and two on punts – and set an NCAA record with five punt return touchdowns in a season in 2004…Finished college as the school's all-time leading receiver with 3,031 yards and 29 touchdowns on 239 receptions in 44 games…Recorded 1,354 yards and two touchdowns on 46 kickoff returns and 1,014 yards and six touchdowns on 85 punts…Won Hawaii Bowl as both a junior and a senior.
Personal: Chad majored in sociology at Hawaii. His wife is Rena and his three children are Chad Jr., Areana and Sierra-Lynn. He attended Roosevelt High School in Honolulu where he was a three-sport letter winner.