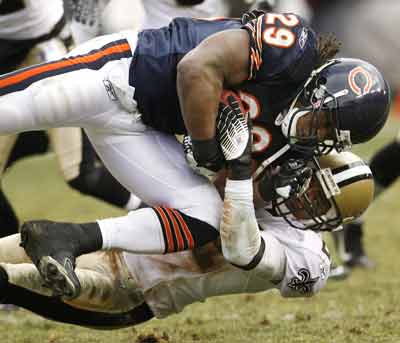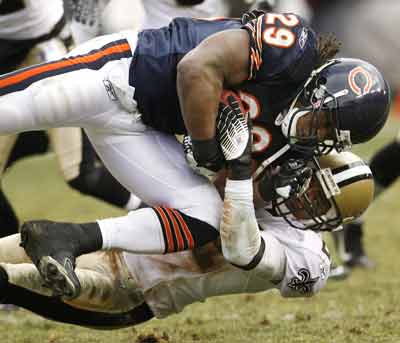 As the 2013 NFL season kicks into Week 3 of the current NFL season, it is well worth taking a closer look at the league's best quarterbacks. Sports fans who love to bet on football know just how important it is for successful team to have a quarterback who can lead an offense around the field, if you have a subpar QB chances are that football odds will be against your team making it into the Playoffs . All of the main contenders for Super Bowl glory this year will be hoping that their main man gets into form quickly and starts firing the team to victories.
Barring any hiccups
such as what happened last year, the NFL looks set for another great season of American football.
When evaluating NFL quarterbacks it would seem wrong to not begin with Aaron Rodgers, from the Green Bay Packers. This is player who seems to possess all the attributes needed to take a team to glory. Rodgers seems to have a unique ability to simply rise above negative circumstances. His offensive line might be playing badly, his running backs failing to find holes and his receivers wandering around seemingly clueless, but Rodgers never seems to play a bad game. The Packers' main man has superb accuracy in his long passing, and, crucially, also possesses great mobility. Rodgers tied a franchise record with 480 yards passing in Green Bay's recent 38-20 victory over the Redskins, his 34 passing completions also matched a career best mark for the Packers QB. What marks him out as a true great, though, is his game sense and tactical brain, something which will surely see the Packers in the play-offs again in 2013, great news indeed for Packers fans who enjoy betting on football.
Any fan of NFL betting who has played close attention to the top level of football in recent years will know all about Peyton Manning. This resilient evergreen, who has made some remarkable recoveries from injury and surgery over the years, just does not seem to know when to stop. He carved up a hapless Oakland Raiders side for a dominating 37-21 win. He holds the record for being the first QB to throw 12 TD's without an interception entering Week 3 of the NFL season. The 37-year-old still seems to be able to make it rain when he wants, down in part to his supreme game knowledge and tactical mind. Having receivers like Demaryius Thomas, Eric Decker and Wes Welker does help, though. Fans should expect another vintage season from the Broncos main man and football bets for the Denver Broncos will remain solid picks as always..
No evaluation of the NFL's best quarterbacks would be complete without a mention of Tom Brady of the New England Patriots. The 36-year-old has done and seen most of what the NFL can throw at him during his long career, but he might find things a little more challenging than usual in 2013. There have been disruptions to his corps of receivers, with rookie Kenbrell Thompkins and second-round rookie Aaron Dobson expected to end up as two of his main go-to men this season. Julian Edelman may also feature, as might the injury-prone Danny Amendola. None of those players are established performers, and it may take some time for Brady to find the necessary chemistry to really make his offense click, a glaring fact that may turn off some NE Patriots fans who might decide to bet on sports and on Brady carrying through.
Anyone using
Betonfootball.info
this season will surely be taking an interest in Drew Brees, of the New Orleans Saints. This is a guy who possesses the rare gift of making the players around him look much better than they actually are. The Bountygate scandal played its part in seriously depleting the 2012 season for the Saints, with their defense in particular looking totally wrecked. The departure of head coach Sean Payton was also significant. Yet Brees still threw for more than 5000 yards, the third time he managed the feat in five years. While a Saints revival might be a long shot, Brees will undoubtedly be pulling the strings if they manage to snare a play-off spot.
Lastly, it would be wrong to omit one of the stars of last season, a man who fans of NFL online betting sites saw take home a Super Bowl winner's ring in 2012. Joe Flacco led the Baltimore Ravens to the championship in 2013, but his regular season performances had been somewhat average. In the post-season, though, he turned into a superhero. Flacco has been fortunate with the quality of his receiving corps, but the departure of Anquan Boldin to San Francisco could reduce that overall quality considerably. With tight end Dennis Pitta also out with a hip injury, it will be interesting to see if Flacco moves up to the next level during the course of this campaign.
Anyone who would entertain betting on the NFL knows that football odds are often determined by how good a team's quarterback is. All these players significantly improve their team's chances of capturing NFL glory in 2013. For those interested in watching live streaming of NFL games online, just click on our link here. Here's to another great week in the NFL!