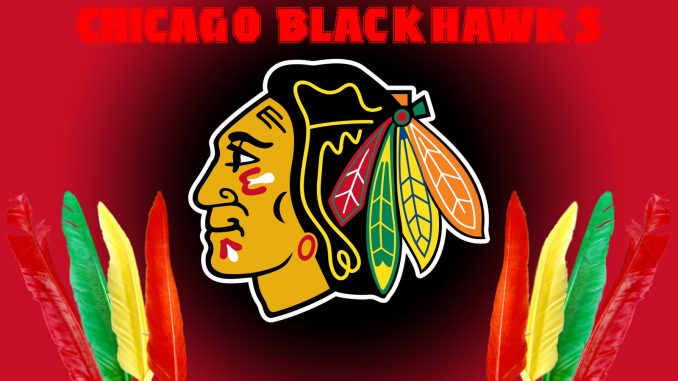 Chicago Blackhawks beat Toronto Maple Leafs 2-1 in OT. Here is the summary from the game played on Saturday, March 18, 2017
| | | | | | |
| --- | --- | --- | --- | --- | --- |
| | 1 | 2 | 3 | OT | FINAL |
| CHICAGO | 0 | 1 | 0 | 1 | 2 |
| TORONTO | 1 | 0 | 0 | 0 | 1 |
GAME SUMMARY | EVENT SUMMARY | FACEOFF SUMMARY

ON THE SCORESHEET
Auston Matthews opened the scoring for the Maple Leafs with his 32nd goal of the year at 8:25 of the first period. Matthews has scored the first goal of the game 13 times this season, which leads the NHL.
William Nylander registered the primary assist on Matthews' game-opening goal. Nylander has points (1-6-7) in six consecutive games.
Zach Hyman also picked up an assist on Matthews' first period goal. Hyman has registered 17 assists this season.
Frederik Andersen made 37 saves in the overtime loss.
SHOTS FIRED
The Maple Leafs were outshot by the Blackhawks by a 39-26 margin in all situations and by a 36-24 margin at 5-on-5.
Chicago had a 66-65 lead in shot attempts in all situations and a 60-57 lead in shot attempts at 5-on-5.
Morgan Rielly and James van Riemsdyk each registered five shots on goal.
James van Riemsdyk registered a team-high nine shot attempts.
HOME SWEET HOME
The Maple Leafs are 17-10-7 at home this season.
Toronto's all-time record is 286-262-96-3 in 647 games against the Blackhawks and 166-100-54-2 in games played in Toronto.
Toronto is 9-10-8 against the Western Conference this season and 4-5-4 against the Central Division.
Tonight's attendance was 19,505.
The Maple Leafs host Boston on March 20.
MAPLE LEAFS LEADERS
| | |
| --- | --- |
| Faceoff Wins | 16 (Bozak) |
| Faceoff Win Percentage | 88% (Kadri) |
| Hits | 6 (Polak, Rielly) |
| Blocked Shots | 3 (Marner, Rielly) |
| Takeaways | 3 (Gardiner, Marner) |
| TOI | 25:48 (Gardiner) |
| Power Play TOI | 1:13 (Marner, van Riemsdyk) |
| Shorthanded TOI | 0:00 |
| Shifts | 32 (Rielly) |
| 5-on-5 Shot Attempt Percentage | 63.3% (van Riemsdyk – 19 for, 11 against) |
RECORD WHEN…
The Maple Leafs were 0-for-1 on the power play tonight. Toronto is 13-10-7 when not scoring a power play goal this season.
Toronto is 25-6-9 when scoring first.
The Maple Leafs are 20-1-9 when leading through a period and 4-4-4 when tied through two periods.
Toronto has a 20-11-8 record when outshot by their opponent.
The Maple Leafs are 8-6-5 on Saturday nights.
OF NOTE…
Morgan Rielly
played in his
300th career NHL game
.
At 4:43 of overtime in tonight's game, the Situation Room initiated a review under the terms of a Coach's Challenge to examine whether Chicago was off-side prior to Ryan Hartman's goal.After review, NHL Hockey Operations staff confirmed that Artemi Panarin had possession and control of the puck as he entered the attacking zone prior to the goal. Therefore the original call stands – good goal Chicago Blackhawks.
The Maple Leafs have now worn commemorative Toronto St. Pats sweaters on two occasions (Toronto 3, Buffalo 3 – March 2, 2002). Both games have been decided in overtime (0-0-1-1).
The Maple Leafs were not assessed a penalty for the first time since Feb. 28, 2013 at New York Islanders.
Morgan Rielly was on the ice for a team-high 25 shot attempts for the Maple Leafs. Rielly had a 5-on-5 shot attempt percentage of 54.4 percent (25 for, 21 against).
UPCOMING GAMES:
Monday, March 20 vs. Boston Bruins, 7:30 p.m. (TSN 4, TSN 1050)
Wednesday, March 22 at Columbus Blue Jackets, 7:00 p.m. (Sportsnet, FAN 590)
Thursday, March 23 vs. New Jersey Devils, 7:30 p.m. (Sportsnet Ontario, TSN 1050)
Saturday, March 25 at Buffalo Sabres, 7:00 p.m. (Hockey Night in Canada, FAN 590)
Tuesday, March 28 vs. Florida Panthers, 7:30 p.m. (TSN 4, TSN 1050)
POSTGAME QUOTES:
HEAD COACH MIKE BABCOCK
On if he thought the right call was made on the overtime winner:
Yup.
On tonight's game:
I thought it was a good game. It was tight, tight, tight. They had the puck lots and yet I didn't think we gave up quality chances at all. They're a good team, a veteran team. You're disappointed to lose; you'd like to win that game obviously. We had some real good opportunities. Hyman made two unbelievable passes to Matthews – one he hit the shaft, one he didn't. Two unbelievable plays there. I thought it was a good hockey game. It was tight checking, there wasn't a whole lot of room. They're a good team, though. They're skilled, they play good and I was impressed with a couple of their kids that I didn't know as good. I had seen them in junior but I hadn't seen them and I thought they were good.
On matching Boyle vs. Toews:
I was just going to do it for one shift because we won last game when we started them, but then – that's how much thinking I did really, to be honest with you. I just thought they were playing good. So, I was able to use Bozak all over, I was rolling everyone out the door and I thought everyone was getting enough minutes and playing good enough. Then I used Bozie kind of all over – I didn't hard-match Toews as much, I used Bozie sometimes and Boyle, just depending on where the faceoff was and that. I thought everyone played good so I played everybody.
On the importance of being able to play the whole lineup late in the season:
I just think that we're going to be – every day you talk about how big the game is, but that's what we're going to do right until the end obviously. You can tell by looking at it. That's a huge point for us today, an absolutely huge point, but we've got to keep getting better. I thought we were, as good as we played at times, I thought we were very respectful of them and I'd like to see us go after them a little bit more. That's all part of the process too.
On playing a penalty-free game:
It was good. I think there was one penalty in the game so the refs let them play. There wasn't a whole lot of shenanigans going on to tell you the truth, it was just two teams racing up and down. There was lots of good battles, both teams had good sticks, there wasn't a bunch of room out there. It was hard to make plays.
On the play of the new defensive pairings:
I wouldn't read too much into the defensive alignment. Sometimes when it's not working you just change something up. I thought [Marchenko] was solid tonight, I thought our D was good – we didn't make many mistakes. I thought we had a lot of good players here tonight. We'll get Carrick back here eventually and, obviously, he'd go in the lineup.
FREDERIK ANDERSEN (37 SAVES)
On tonight's result:
A hard-fought point there and obviously, we'd love to get the other one. It was a pretty good game. If we play like this, we're going to win a lot of games.
On the style of game from the goaltender's perspective:
We traded chances, it was a fun game to play in. Even in the overtime we kept going back and forth and I think they executed on theirs a little bit better than we did. Something to learn.
On if he thinks about whether there could be an offside call on the game-winning play:
No, it doesn't matter. If they see offside they'll blow it down. I think we have video review now so we don't have to worry about it.
On tonight's game having a playoff atmosphere:
Yeah, of course. I think we needed the points more than they did and they came strong and we played pretty good and matched their intensity.
On where this Chicago team ranks among the ones he has played:
I don't know, they're always good. Their best players are really good and they seem to have good chemistry with the new guys.
AUSTON MATTHEWS (1 GOAL)
On tonight's performance:
I think it could have gone either way. They're obviously one of the best teams in the League so I thought we did a pretty good job tonight for all of us holding each other accountable, making sure everybody played the full 60 minutes. I thought we actually played pretty solid.
On excitement over his goal:
For sure, it was just an unbelievable play by [Hyman], [Nylander], pretty much the five-man unit down there – broke out the puck, able to get an unbelievable pass from Will and put it in. It was definitely pretty exciting.
On one penalty call in the game:
I thought it was a pretty smooth game as far as no whistles and not a lot of stoppage. I think those games are more fun for the players and the crowd. There's a lot more pace and it was definitely a pretty exciting game. It's a really good team.
WILLIAM NYLANDER (1 ASSIST)
On tonight's game:
It was a good game. I think we battled throughout the game and when it comes down to OT – we had a breakaway, there are chances going both ways. It was fun but we wanted the win.
On if he's happy Matthews was able to record a point:
Of course, he has been playing well throughout the games he hasn't been getting a point so, I mean, when you're playing well that's basically what matters as long as you're creating. Now I'm happy for him that he was able to score a goal today.
On if tonight felt like a playoff game:
Yeah, they're one of the best teams in the League and they're big points for us. I think it for sure felt like – I don't know, I haven't been in a playoff game in the NHL yet but it felt pretty intense out there.
On hitting the post in the second period:
I didn't know exactly where it hit but I just tried to get it through.
JAMES van RIEMSDYK (9 SHOT ATTEMPTS)
On playing against his brother Trevor:
We've had some bad injury luck over the last couple of years so it's nice to have us both healthy in a game like this. These are sort of things that you really can appreciate how special they are when you're done playing. At the end of the day, we're playing for our lives here to get in the playoffs and obviously, we're looking to get some momentum heading into the playoffs. It's a cool thing but I'm sure we'll appreciate it a little bit more when our careers are over.
On making a decision on an OT breakaway:
The ice was brutal so I was just trying to do something so the puck wouldn't hop on me. He made a good stop and they went down and capitalized right after.
On if he'll be happy to grab the point in overtime or lament not taking the second:
You always take the points you can get and run with them, especially in the race we're in. Obviously, we know what's going on in the games around us. It's a huge point for us, we needed that one. We'll regroup and get after it on Monday.
On holding Toews and Kane off the scoresheet:
I think it speaks to, for them, the depth they have and they seem to have different guys every year stepping up into big roles and doing a good job for them. They're a well-balanced team and they've had the success that they've had for a reason.