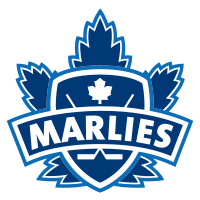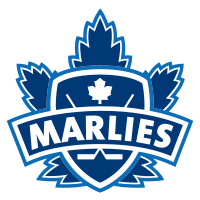 The Lake Erie Monsters defeated the Toronto Marlies by a score of 4-3 in overtime tonight from Quicken Loans Arena in Cleveland.
Ryan Hamilton opened the scoring with his tenth goal of the season coming at 1:05 of the first period. The goal marked Hamilton's 74th as a member of the Toronto Marlies, moving him into a tie for first with Jeremy Williams on the Marlies all-time goal list. Greg McKegg would extend Toronto's lead on a powerplay at 14:10 of the second period. Brad Malone's fifth goal of the season pulled the Monsters back to within one at 15:36 of the middle frame. Lake Erie would tie the game at 13:24 of the third period on a goal from Mike Sgarbossa. Tyson Barrie would give the Monsters a 3-2 lead just over two minutes later. The Marlies would equalize at 16:17 of the final period when Paul Ranger scored his third goal of the year. After early pressure from the Monsters in overtime, David van der Gulik scored the game winning goal with just over two minutes remaining.
Toronto returns to the ice on Friday night at Ricoh Coliseum when they take on the San Antonio Rampage, AHL affiliate of the Florida Panthers. Puck drop is set for 7 p.m. Tickets are still available and can be purchased by calling the team's ticket line at 416-597-PUCK (7825).
Toronto Goal Scorers: Ryan Hamilton, Greg McKegg, Paul Ranger
Lake Erie Goal Scorers: Brad Malone, Mike Sgarbossa, Tyson Barrie, David van der Gulik
Game Notes
• Lake Erie outshot Toronto 36-17
• Sami Aittokallio earned the victory while Jussi Rynnas took the loss
• Toronto went 1-for-4 on the powerplay and 5-for-5 on the penalty kill