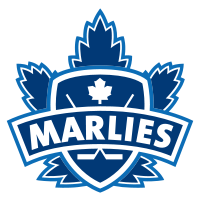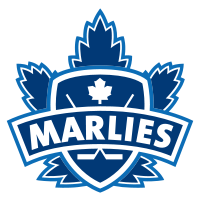 The Syracuse Crunch defeated the Toronto Marlies by a score of 4-3 in a shootout tonight at the Onondaga County Veterans Memorial Arena.
Joe Colborne opened the scoring with less that one second left on the clock in the first period. Syracuse would tie the game early in the middle frame on a goal from Mike Angelidis. Colborne's second tally of the game and 9th of the season would restore Toronto's lead at 5:43. The lead was once again short lived as Ondrej Palat equalized for the Crunch at 6:51. Captain Ryan Hamilton notched his 21st goal of the season before the midway point of the third period, giving the Marlies a 3-2 lead. Dana Tyrell would tie the game with less than two minutes remaining in regulation. After a scoreless overtime period, Radko Gudas notched the game winning goal in the shootout.
The Marlies return to the ice on Saturday afternoon at Ricoh Coliseum when they host the Milwaukee Admirals, AHL affiliate of the Nashville Predators, at 3 p.m. Tickets are still available and can be purchased by calling the team's ticket line at 416-597-PUCK (7825).
Toronto Goal Scorers: Joe Colborne (2), Ryan Hamilton
Syracuse Goal Scorers: Mike Angelidis, Ondrej Palat, Dana Tyrell, Radko Gudas (SO/W)
Game Notes
• Syracuse outshot Toronto 36-31
• Riku Helenius earned the victory while Mark Owuya took the loss
• Toronto went 1-for-4 on the powerplay and 6-for-7 on the penalty kill