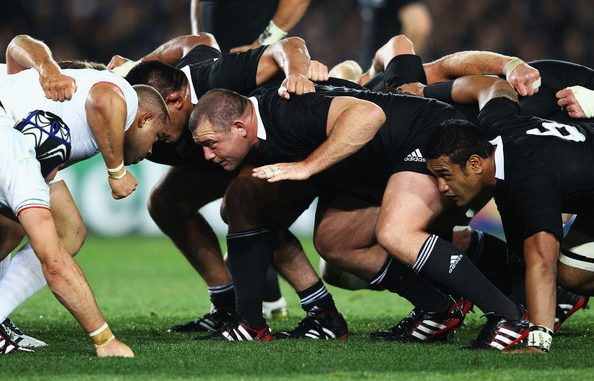 Concerned rugby bosses plan to shake up the international calendar in a bid to enhance the "excitement, significance and value" at Test level.
Over half of international matches are friendlies, despite the international game driving 75% of all rugby revenues.
Officials worry the international game is struggling to retain its importance.
"We are examining models to maximise the potential of the July and November windows," said World Rugby chairman Bill Beaumont.
From 2020 onwards, the June window would be moved to July in a bid to closer align the northern and southern hemispheres schedules, with the November window remaining unchanged.
However, proposals such as forming new annual competitions to run in between Rugby World Cups will be discussed in a bid to increase the competitiveness of the Test windows away from such competitions as the Six Nations and the Rugby Championship.
"We [are looking to] create an annual programme of meaningful matches that will unlock new markets, attract new fans and grow commercial revenues," added Beaumont.
Insight and chat – subscribe to the Rugby Union Weekly podcast
Fixtures such as Wales' one-off match against South Africa in Washington last summer, featuring two under-strength sides, and the number of 'out-of-window' matches that have crept into the calendar have been widely criticised.
Earlier this month, World Rugby chief executive Brett Gosper said "less may be more" when it comes to international rugby, and warned against the saturation of meaningless matches.
Wales boss Warren Gatland echoed that sentiment earlier this week, admitting he would prefer to be playing three games this autumn rather than four.
"It is about generating money which is important for the union and the regions to balance the books," Gatland said.
"[But] if it was me, I would possibly have just had the three games."
Wales face Scotland, Australia, Tonga and South Africa in four back-to-back weeks in November.