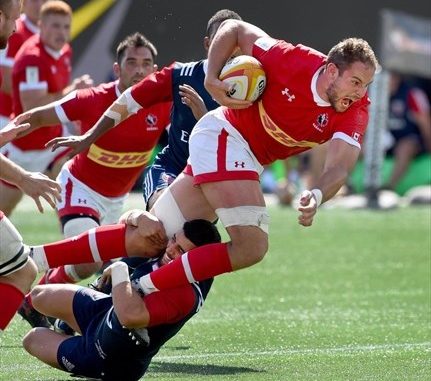 Canadian Tyler Ardron has signed a two-year contract extension with the Super Rugby side the Gallagher Chiefs in New Zealand. The dynamic Canadian forward, who is the first Canadian to play in what is considered the world's highest-calibre rugby in the world is in his second season with the Chiefs. He is now committed through 2021.The club statement says Ardron has been a consistent performer for the Chiefs since his debut against the Blues in 2018. The 27-year-old has notched up 12 caps for the Chiefs, 15 provincial appearances for the Bay of Plenty Steamers and a total of 31 international test caps for Canada.
"Tyler is an outstanding team player," stated Chiefs head coach Colin Cooper. "On and off the field his work ethic and enthusiasm to learn and develop as a player is praised by the team. He is an exceptionally dynamic loose forward and hardworking lock, who is always leading by example and a key contributor to the team. We are grateful to have him extend his contract with the club."
Ardron said, " when he originally signed with the Chiefs that he might consider a return to Europe after his initial two-year deal was finished. His experience in New Zealand changed his mind."
"I'm excited to have re-signed with the Gallagher Chiefs," stated Ardron. "It means the world to me putting on the Gallagher Chiefs jersey. It's great to be out there fighting each week with some of my best friends and brothers alongside of me. I love it here and am grateful for the opportunity to continue playing rugby in the best club competition in the world."
A big year is ahead for Ardron as the Canadian prepares for the 2019 Rugby World Cup in Japan. He debuted for Canada in 2012. A natural leader, Ardron captained Canada in the 2015 Rugby World Cup.
Prior to the Chiefs Ardron played for Welsh Pro 12 club Ospreys and notched 64 appearances for the side.