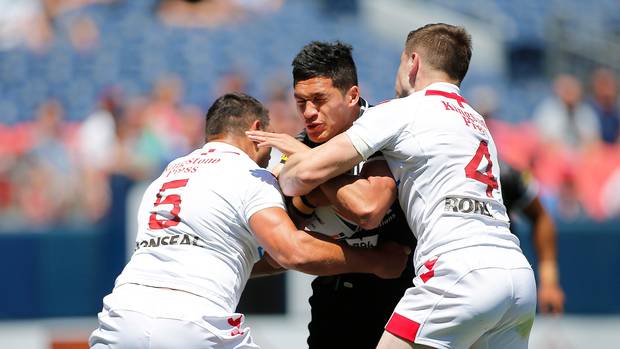 The New Zealand Rugby League has written off debts of more than $300,000 related to the controversial Denver test in June 2018.
The NZRL held its annual general meeting in Auckland last week and chairman Reon Edwards outlined the results for the past financial year which included 'doubtful debts' of $310,000.
That's the amount match Aussie promoter Moore Sports International owes the NZRL as part of the contractual agreement after the match against England in the USA last year.
The governing body has explored legal avenues but admits it holds no hopes of retrieving any of the outstanding money.
For a cash-strapped organization such as the NZRL — it declared a deficit of $704,000 for the year ended March 31, 2019 — it's a significant blow.
The NZRL expected to make a decent amount from the mid-year test in Colorado but the venture has instead had a marked negative impact on their bottom line.
Though no one could have forecast a default by the Aussie promoter, the result underlines the major risk involved with the Denver experiment.
The NZRL had talked about taking the game to new markets such as the United States and Canada and there was a need to find different content for the representative weekend, with Australia walking away from the Anzac test after almost two decades.
There was also a desire to provide content for the US market ahead of the proposed 2025 League World Cup in USA & Canada.
The question is, will the Rugby League World Cup draw the crowds and TV audience to be a success in a market that hasn't had great exposure to the game especially in the USA.
On the other hand, Toronto Wolfpack has been gaining ground in the Canadain market with reasonable crowds to their games and media coverage.