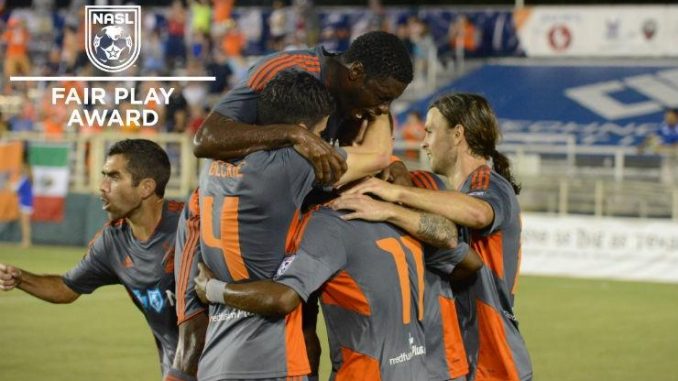 Club had the best disciplinary record in 2016
The Carolina RailHawks are the recipients of the 2016 North American Soccer League (NASL) Fair Play award, which is given annually to the team that compiles the best disciplinary record during the year.
"You always want to be classy when you're playing," RailHawks captain Nazmi Albadawi said. "You always want to have the respect of your other professionals, all of you are battling for the same thing."
In 32 league games, the RailHawks had 45 yellow cards (one straight red card, three overall) and committed only 339 fouls.
"I'm very proud of my teammates," Albadawi added. "They are all great guys, especially being the captain of a group like this has been simple for me because of what good people they are. I love playing with them."
Carolina opened the 2016 Spring Season with four consecutive victories before finishing the 10-game sprint in seventh place. In the Fall Season, the RailHawks endured a five-game winless streak in July and August but remained in contention for a berth in The Championship, the NASL's four-team postseason tournament, ultimately falling three points shy of fourth place.
Previous Winners
2011: Tampa Bay Rowdies
2012: Tampa Bay Rowdies
2013: Minnesota United
2014: Tampa Bay Rowdies
2015: Ottawa Fury FC


Loading ...