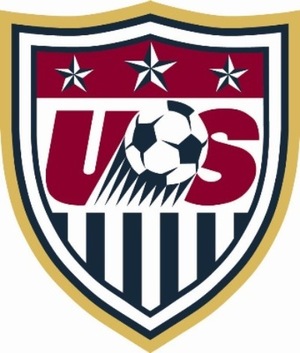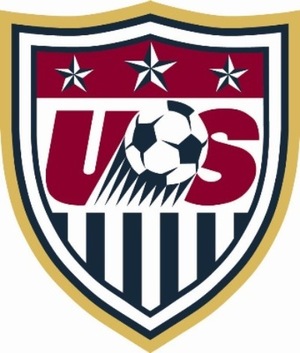 UP AGAINST ECUADOR: The U.S. Men's National Team closes out the domestic doubleheader when it welcomes Ecuador to Harrison, N.J., for the USA's first match at Red Bull Arena. Kickoff is set for 7 p.m. ET. Fans can also follow the match live on ussoccer.com's MatchTracker and Twitter @ussoccer.
U.S. ROSTER BY POSITION – Detailed Roster
GOALKEEPERS (2): Tim Howard (Everton), Nick Rimando (Real Salt Lake)
DEFENDERS (7): Carlos Bocanegra (Rangers), Timmy Chandler (Nürnberg), Steve Cherundolo (Hannover 96), Oguchi Onyewu (Sporting Lisbon), Michael Orozco Fiscal (San Luis), Tim Ream (New York Red Bulls), Jonathan Spector (Birmingham City)
MIDFIELDERS (7): Kyle Beckerman (Real Salt Lake), Michael Bradley (Chievo Verona), Clint Dempsey (Fulham), Maurice Edu (Rangers), Jeff Larentowicz (Colorado Rapids), Brek Shea (FC Dallas), Danny Williams (Hoffenheim)
FORWARDS (5): Juan Agudelo (New York Red Bulls), Jozy Altidore (AZ Alkmaar), DaMarcus Beasley (Puebla), Edson Buddle (FC Ingolstadt), Teal Bunbury (Sporting Kansas City)
PUBLIC TRAINING SESSION: Come watch the U.S. Men's National Team train when the host a public training session Monday, Oct. 10 from 5-6 p.m. at Red Bull Arena. See the stars of the U.S. up close and personal as they hold their final training session before taking on Ecuador. Admission and parking are free.
MEET CLAUDIO REYNA ON OCT. 10 AT MULLIGANS ON FIRST IN HOBOKEN: Former U.S. captain and World Cup veteran Claudio Reyna will be at Official U.S. Soccer Bar Mulligan's on First on Oct. 10 beginning at 8:30 p.m. Studio 90 will be on hand as the New Jersey native answers questions from fans.
ROSTER NOTES
A total of 21 players traveled from Ft. Lauderdale to New Jersey. Bill Hamid returned to D.C. United on Sunday morning.
Tim Howard and Carlos Bocanegra are the only two players to have started all four matches since head coach Jurgen Klinsmann began. Brek Shea has started three and entered as a sub once (against Mexico), while Agudelo has come on as a substitute in all four.
Bocanegra is the leading capwinner on the U.S. roster with 97 appearances. DaMarcus Beasley is next in line with 94 caps.
Clint Dempsey leads all U.S. scorers with 23 career goals. Bocanegra is next with 12.
Klinsmann has called 19 of the players on the squad into at least one MNT camp. The neophytes: Oguchi Onyewu, Nick Rimando and Danny Williams.
Three teams each contribute two players to the U.S. roster. Agudelo and Tim Ream join from the Red Bulls, Bocanegra and Maurice Edu come from Rangers, and Kyle Beckerman and Rimando hail from Real Salt Lake.
Jozy Altidore has scored seven goals in all competitions for AZ Alkmaar, including two in the Europa League. Edson Buddle has five goals in 10 matches for FC Ingolstadt.
Michael Bradley returns after being excused from the last camp to sort out his club situation. Bradley has started the last two matches for Chievo Verona, collecting an assist on one goal and helping set up the other in the 2-1 win against Genoa last weekend.
Agudelo became the first alumnus of the U.S. Soccer Development Academy to play and score for the full team when he tallied the game-winner on Nov. 17, 2010, against South Africa.
Beasley, Beckerman and Onyewu were inaugural members of the U-17 Residency Program in Bradenton. The class of 1999 finished fourth at the 1999 FIFA U-17 World Cup in New Zealand.
A total of 12 players on the roster play professionally in Europe, while two more play in Mexico. Eight play in MLS.
Williams certified his U.S. citizenship and obtained a passport Sept. 30 in Frankfurt, confirming his eligibility to play for the United States.
ON THE WIN AGAINST HONDURAS
The 1-0 victory against Honduras ended a three-match winless streak in which the U.S. went 0-2-1.
Clint Dempsey scored his 23rd career goal for the United States. He is in fifth on the USA's all-time goalscoring chart, one behind Joe-Max Moore.
Tim Howard collected his 37th victory, putting him in a second-place tie with fellow New Jersey native Tony Meola for wins by a U.S. goalkeeper. Kasey Keller tops the chart with 53 victories.
He also moved into sole possession of third place on the career shutout list with 25 total, surpassing Brad Friedel.
Head coach Jurgen Klinsmann used a fourth different starting lineup in as many matches.
Danny Williams made his debut for the United States, becoming the first player to earn his first cap under Klinsmann.
Timmy Chandler started his second straight match at left back.
U.S. veterans DaMarcus Beasley, Oguchi Onyewu and Jonathan Spector made their first appearances since Klinsmann became the head coach, each entering as a second-half substitute.
IN THE RECORD BOOKS
Clint Dempsey is the USA's fifth all-time scoring leader with 23 goals.
Tim Howard is tied for second all-time in victories with Tony Meola.
Howard is in third place in career shutouts with 25 clean sheets.
Carlos Bocanegra has 12 career goals, one shy of the record for a U.S. defender currently held by Marcelo Balboa.
IN NEW JERSEY
The U.S. is making its first appearance at Red Bull Arena.
The U.S. holds a lifetime record of 4-2-6 in the state of New Jersey since 1990.
Earlier this year, the U.S. played Argentina to a 1-1 draw on March 26 at New Meadowlands Stadium. Howard earned Budweiser Man of the Match honors while New York Red Bulls striker Juan Agudelo scored the game-tying goal.
Despite only two losses in New Jersey, the U.S. is seeking its first outright win in the state since July 21, 2005, a 2-1 win against Honduras in the semifinal of the Gold Cup. The USA went on to capture the Gold Cup crown by defeating Panama in penalties after a 0-0 draw in regulation and extra time.
USA-ECUADOR SERIES
The U.S. only holds a 2-4-4 record against Ecuador, but both wins have come in the last two meetings.
After only scoring two goals in eight games (both in a 2-2 draw on Dec. 2, 1984), the U.S. finally earned their first victory against Ecuador on March 10, 2002, with a 1-0 victory in Birmingham, Ala.
A young Tim Howard earned his first cap and first shutout that day.
In the next match of the series, the U.S. was led by all-time leading goalscorer Landon Donovan who registered a hat trick in a 3-1 victory on March 25, 2007, in Tampa, Fla.
LAST TIME: Clint Dempsey scored off a nifty dribble and finish in the 36th minute as the U.S. Men's National Team defeated regional foe Honduras 1-0 to give U.S. head coach Jurgen Klinsmann his first win at the helm of the United States. Tim Howard earned Budweiser Man of the Match honors, posting six saves en route to his 37th victory. The U.S. deployed a 4-1-3-2 formation that produced several quality chances, and had an apparent good goal disallowed when Dempsey's header in the 84th minute was nullified by a foul call.
On the field for USA …
USA: 1-Tim Howard; 2-Steve Cherundolo, 4-Michael Orozco Fiscal (14-Oguchi Onyewu, 46), 5-Carlos Bocanegra (capt.), 3-Tim Chandler (13-Jonathan Spector, 76); 6-Kyle Beckerman; 8-Danny Williams (16-DaMarcus Beasley, 65), 7-Maurice Edu (17-Michael Bradley, 65), 11-Brek Shea; 10-Clint Dempsey, 9-Jozy Altidore (18-Juan Agudelo, 83)
JURGEN KLINSMANN FACT FILE: Head coach Jurgen Klinsmann is in the midst of his third camp in charge of the U.S. Men's National Team. Below are some of his past accomplishments as a player and coach.
Klinsmann is the 35th coach in the history of the U.S. Men's National Team program.
Klinsmann's record as head coach of the Men's National Team is 1-2-1 with two goals for and three against.
As a player, Klinsmann was one of the game's premier forwards and enjoyed a 17-year career that included stints in four major European leagues for a number of clubs, including VfB Stuttgart, Inter Milan, AS Monaco, Tottenham Hotspur and Bayern Munich.
One of the most well-known international players of all time, he earned 108 appearances for Germany and scored 47 goals while helping the team win the 1990 FIFA World Cup in Italy and the 1996 European Championship.
Named manager of the German National Team in 2004, he guided Germany to a 20-8-6 record and a third place finish in the 2006 FIFA World Cup, earning him Coach of the Year honors in Germany.
Klinsmann melded young players with proven veterans and emphasized fitness and an aggressive, attacking style of play. Despite stepping aside as Germany's manager after the World Cup, he left a foundation for ongoing success, including the core of the German National Team coaching staff and players.
In July of 2008, Klinsmann became the head coach of his old club, Bayern Munich, where he aided in the design of a new player development and performance center. Bayern reached the quarterfinal of the Champions League that year, going 25-9-9 in all competitions under Klinsmann.
NEW JERSEY BEGINNINGS: Several members of the U.S. squad have embarked on their professional careers in New Jersey. Juan Agudelo and Tim Ream currently ply their trade for the New York Red Bulls. Jozy Altidore, Michael Bradley and Tim Howard began their careers playing for the former MetroStars/New York Red Bulls. Altidore was drafted in 2006 and played more than two seasons before commanding a transfer fee thought to be around $10 million from Villarreal. Bradley joined the squad straight from the U-17 Residency Program in 2004, and in 2006 became the youngest player in MLS history to be sold when he moved to Heerenveen in the Dutch Eredivisie. Howard spent five seasons in N.J., earning 2001 MLS Goalkeeper of the Year honors before being sold to Manchester United in 2003.
DEUCE CLIMBS THE CHARTS: Clint Dempsey has proven himself a consistent goal scorer throughout his eight-year career with the national team. He debuted in 2004, playing 25 minutes as a sub and in every year since he's managed to score at least two goals. No matter what position he plays, you can pretty much guarantee Deuce will find the net with some consistency. In fact, since 1990 only Brian McBride and Eric Wynalda (11 seasons) and Joe-Max Moore (9 seasons) can best Dempsey's streak of scoring in seven straight years. As a result, Dempsey is moving up the all-time scoring charts and with 23 goals he's closing down Moore for 4th all-time (Moore had 24 goals). Dempsey is also fifth in All-Time points with 55 from 78 caps (again he's behind Moore, who had 62 in 100 caps). Dempsey's stinging drive against Honduras was his fourth goal of 2011, marking the fourth time he's scored four goals in a calendar year (Landon Donovan is the only other player to accomplish this feat). Four goals also ties Dempsey's career-high, so if he gets on the scoresheet for the game against Ecuador it will mark another milestone for a player making a mark on the MNT record books.
FIRST CAMP, FIRST CAP FOR WILLIAMS: The USA's 1-0 win against Honduras probably meant more to Danny Williams than anyone on the team. The dual German-American citizen had the U.S. National Team in his heart since 2002, and his dream of playing for the United States quickly became a reality after his first encounter with Jurgen Klinsmann. Read about Danny's background and his extraordinary pride in representing the United States in this interview with ussoccer.com .
BE OFFICIAL WHEN YOU'RE WATCHING THE MNT: What's the next best thing to being at a game surrounded by your fellow screaming fans? Watching a game at an Official U.S. Soccer Bar surrounded by your fellow screaming fans! Bars across the U.S. are becoming the destination spots to gather and watch your U.S. teams in an atmosphere that is loud and rowdy. Check the latest listings on ussoccer.com for the Official U.S. Soccer Bar in your area.
IT'S ALL @ussoccer: Track the #USMNT in New Jersey by following the team on Twitter @ussoccer , now with more than 290,000 followers! We have training tidbits, news, photos and links to all ussoccer.com videos.
JOIN THE 650K FACEBOOK FANS OF U.S. SOCCER: U.S. Soccer is offering a fantastic way to follow its teams with the "Official U.S. Soccer Page" on Facebook. Visit the page to watch videos, view photo galleries, interact with other fans and follow the latest news from all U.S. Soccer teams. The Official U.S. Soccer Page on Facebook is the best place to keep up with your favorite teams and make your voice heard in the U.S. Soccer community.
IN FOCUS: ECUADOR
Federación Ecuatoriana de Fútbol
Founded: 1925 (Joined FIFA in 1926)
Head Coach: Reinaldo Rueda (Colombia)
World Cup: Two (2002, 2006)
Best World Cup Finish: Round of 16 (2006)
Caps Leader: Ivan Hurtado (167)
Top Scorer: Agustin Delgado (31)
Key Players: Christian Benitez, Walter Ayovi, Antonio Valencia
ECUADOR UPDATE
Ecuador kicked off their qualifying campaign for the 2014 FIFA World Cup with a 2-0 victory against Venezuela on Oct. 7 in Quito, Ecuador.
Ecuador has spent the summer matching up against CONCACAF opponents with great success. They went on the road and defeated Costa Rica 2-0 in San Jose, then routed Jamaica at home on Sept. 2 in a 5-2 win and followed with a 4-0 blanking of Costa Rica four days later.
Ecuador has qualified for two FIFA World Cups, in 2002 and 2006, and just missed the South American playoff spot during the 2010 FIFA World Cup qualifying campaign.
The team reached the knockout phase of the 2006 World Cup after finishing in second place of Group A behind Germany, having lost to the Klinsmann-coached team 3-0 in their final group match. Ecuador was defeated by England in the Round of 16.
Recognize Reinaldo Rueda? The Colombian head coach of Ecuador will sound familiar to MNT fans who followed the team through World Cup qualifying during the last cycle. That's because Rueda was the coach of Honduras and guided them to their first World Cup appearance in 28 years.
ECUADOR ROSTER BY POSITION
GOALKEEPERS (2): Maximo Banguera (Barcelona), Adrian Bone (Deportivo Quito)
DEFENDERS (6): Gabriel Achilier (Emelec), Walter Ayovi (Monterrey), Jairo Campos (Deportivo Quito), Fricson Erazo (El Nacional), Eduardo Morante (Emelec), Juan Carlos Paredes (Deportivo Quito)
MIDFIELDERS (6): Segundo Castillo (Pachuca), Edison Mendez (Emelec), Jefferson Montero (Real Betis), Michael Quiñones (Deportivo Quito), Luis Saritama (Deportivo Quito), Antonio Valencia (Manchester United),
FORWARDS (4): Michael Arroyo (San Luis), Jaime Ayovi (Pachuca), Christian Benitez (America), Cristian Suarez (Santos)
ECUADOR ROSTER NOTES
Reinaldo Rueda has called on a squad with a mix of domestic and foreign-based players, led by Antonio Valencia from Manchester United.
Christian Benitez has scored four goals in the last three games for Ecuador, while Jaime Ayovi has potted three.
Six of the players on Ecuador's roster play professionally in Mexico, including four of the five strikers.
Michael Arroyo plays alongside Michael Orozco Fiscal at San Luis.
LAST TIME
On the field for USA:
Oct. 8, 2011 – Sun Life Stadium – Miami Gardens, Fla. – International Friendly
USA 1 Clint Dempsey 36
Honduras 0
USA: 1-Tim Howard; 2-Steve Cherundolo, 4-Michael Orozco Fiscal (14-Oguchi Onyewu, 46), 5-Carlos Bocanegra (capt.), 3-Tim Chandler (13-Jonathan Spector, 76); 6-Kyle Beckerman; 8-Danny Williams (16-DaMarcus Beasley, 65), 7-Maurice Edu (17-Michael Bradley, 65), 11-Brek Shea; 10-Clint Dempsey, 9-Jozy Altidore (18-Juan Agudelo, 83)
Subs not used: 12-Bill Hamid, 15-Jeff Larentowicz
Head coach: Jurgen Klinsmann
HON: 22-Donis Escobar; 16-Mauricio Sabillon, 2-Osman Chavez, 4-Johnny Leveron, 3-Maynor Figueroa (capt.); 14-Boniek Garcia (15-Marvin Chavez, 77), 12-Alfredo Mejia, 17-Roger Espinoza (8-Jorge Claros, 74), 10-Julio Cesar de Leon (7-Mario Martinez, 69); 9-Jerry Bengston (11-Roger Rojas, 65), 13-Carlo Costly
Subs not used: 1-Donaldo Morales, 5-Erick Norales, 24-Bryan Beckeles
Head coach: Luis Suarez
On the field for Ecuador:
Oct. 7, 2011 – Estadio Francisco Morazan – Quito, Ecuador –2014 FIFA World Cup Qualifier
Ecuador 2 Jaime Ayovi 14, Christian Benitez 27
Venezuela 0
ECU: 1-Maximo Banguera; 3-Fricson Erazo, 4-Juan Carlos Paredes, 6-Cristian Noboa (7-Michael Arroyo 76), 10-Walter Ayovi (capt.), 11-Christian Benitez (8-Edison Mendez, 82), 13-Cristian Suarez (5-Alex Bolanos, 68), 15-Jairo Campos, 16-Antonio Valencia, 17-Jaime Ayovi, 19-Luis Fernando Saritama
Subs not used: 2-Banner Cicedo, 9-Jefferson Montero, 12-Adrian Bone, 18-Joffre Guerron, 20-Diego Calderon, 21-Gabriel Achilier, 22-Alexander Dominguez, 23-Eduardo Morante
Head coach: Reinaldo Rueda
VEN: 1-Renny Vega; 2-Jose Luis Granados, 3-Jose Manuel Rey (capt.), 4-Jose Velazquez, 5-Francisco Flores (8-Angel Flores, 57), 6-Giacomo di Giorgi, 7-Jesus Meza, 9-Giancarlo Maldonado (11-Frank Feltscher, 72), 13-Luis Manuel Seijas, 14-Franklin Lucena, 23-Fernando Aristeguieta (15-Alejandro Moreno, 45)
Subs not used: 10-Yohandry Orozco, 12-Leonardo Morales, 16-Rafael Acosta, 17-Angel Chourio, 18-Wilker Angel, 19-Rohel Briceno, 20-Alexander Gonzalez, 21-Carlos Salazar, 22-Victor Garcia
Head coach: Cesar Farias
Against Ecuador:
March 25, 2007– Raymond James Stadium –Tampa, Fla. – International Friendly
USA 3 Landon Donovan 1, 66, 67
Ecuador 1 Felipe Caicedo 11
USA: 1-Tim Howard; 6-Steve Cherundolo (4-Jonathan Spector, 80), 12-Jimmy Conrad, 22-Oguchi Onyewu, 3-Carlos Bocanegra; 2-Clint Dempsey (17-Brian Mullan, 80), 5-Benny Feilhaber, 10-Landon Donovan (capt.) (16-Brian Carroll, 90+1), 7-DaMarcus Beasley (21-Justin Mapp, 83); 9-Eddie Johnson (8-Michael Bradley, 46), 11-Brian Ching (20-Taylor Twellman, 73)
Subs not used: 18-Kasey Keller
Head Coach: Bob Bradley
ECU: 1-Rorys Aragon; 3-Ivan Hurtado (5-Jorge Guagua, 78), 4-Ulises de la Cruz, 17-Giovanny Espinoza, 18-Neicer Reasco (13-Oscar Bagui, 91+); 8-Edison Mendez, 14-Segundo Castillo, 16-Luis Valencia, 20-Luis Caicedo (19-Luis Saritama, 64); 10-Felipe Caicedo (11-Edmundo Zura, 72), 21-Carlos Tenorio (9-Felix Borja, 78)
Subs not used: 12-Daniel Viteri, 15-Edder Vaca
Head Coach: Luis Suarez