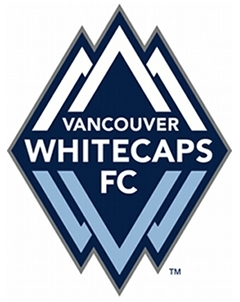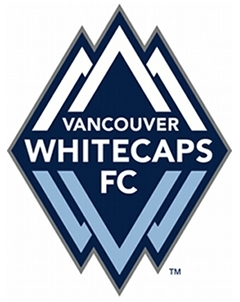 Vancouver Whitecaps FC announced today that Tanzanian midfielder Nizar Khalfan and Trinidad & Tobago defender Carlyle Mitchell have been called up by their respective countries for 2014 FIFA World Cup qualifying, while American striker Omar Salgado has been selected to participate with the United States U-23 Olympic team for their upcoming training camp and international friendlies.
Khalfan leaves for Tanzania on Thursday, as the Taifa Stars begin round one of 2014 FIFA World Cup qualifying in the African zone with a two-leg series versus Chad on Friday, November 11, and Tuesday, November 15. The winner of the series advances to Group C in the second round of African World Cup qualifying, where they will face Cote d'Ivoire, Morocco, and The Gambia, starting in June 2012.
Khalfan joined Whitecaps FC's inaugural Major League Soccer roster last February, becoming one of the first players to be signed to an international roster spot by the club. The native of Mtwara, Tanzania, made 22 appearances for Whitecaps FC, while scoring one goal and adding four assists in 1,066 minutes of action.
Mitchell, meanwhile, is set to join up with the Trinidad & Tobago squad on Sunday. The Soca Warriors currently sit second in Group B of round two of 2014 FIFA World Cup qualifying in the Confederation of North, Central American, and Caribbean Association Football (CONCACAF) region – one point behind group leaders Guyana. With back-to-back matches against Guyana on Friday, November 11, and Tuesday, November 15, the Group B winner will advance to the third round of CONCACAF World Cup qualifying for Brazil 2014, where they will face Mexico, Costa Rica, and the winner of Group F from round two, in Group B.
The native of Arima, Trinidad & Tobago, was a late season addition to the Whitecaps FC roster and went on to make three starts for the Blue and White after starting his professional career with Joe Public FC in the Trinidad & Tobago Professional Football League.
For Salgado and the USA, the 18-year-old MLS rookie will participate in hisfirst U-23 Olympic team training camp after previously representing the United States at both the U-17 and U-20 international levels. The native of El Paso, Texas, will join his American teammates in Duisburg, Germany, for a two-week camp that will include two international friendly matches to be announced in the next few days.
Salgado, who was selected by Whitecaps FC as the first overall pick in the 2011 MLS SuperDraft, made 14 appearances, while scoring one goal and one assist for 504 minutes of action this past season.