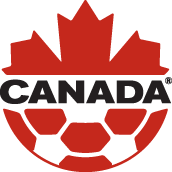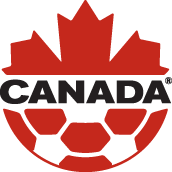 Canada's men's U-17 team defeated the USA 1:0 on Thursday 28 October in the second of two matches played between the teams this week. Canadian defender Ismaïl Benomar broke a 0-0 deadlock late in the second half, burying a close range effort in the 68th minute. The win evens Canada's record to 1-1 during its 12-day camp held in USA and Jamaica. Canada will now travel to Montego Bay for a pair of international friendly matches against Jamaica on 31 October and 2 November.
"It was a very good performance from the team today," said head coach Sean Fleming. "Full credit to the lads as they improved their performance from our last match. I was especially pleased with our 2nd half performance as we were able to hold onto possession and play the ball on the ground with confidence."
Through a quiet opening 45 minutes, both teams struggled to gain any clear advantage in stifling 30-degree heat.
Canada finally made the breakthrough midway through the second half from a set-play. Marco Lapenna hit a quality cross into the box which was eventually fumbled by the USA goalkeeper and Benomar was in position to convert for Canada.
The young Canadian squad gained a measure of revenge with the victory, after suffering a 0:2 defeat at the hands of the USA two days earlier.
Coach Fleming's starting XI for the match against USA featured Xander Huggins (goalkeeper), Parker Seymour, Marco Lapenna, Ismaïl Benomar, Luca Gasparotto, Matteo Pasquotti, Bryce Alderson, Wesley Cain, Christopher Nanco, Dylan Carreiro, and Jay Chapman. Canada made three substitutions at half time as Gasparotto, Seymour, and Chapman were replaced by Daniel Stanese, Omari Morris, and Sadi Jalali. Additional second half substitutes for Canada saw Carreiro replaced by Keven Aleman in the 62nd minute and Nanco replaced by Jalen Brome in the 71st.
The two USA and Jamaica camps and friendly matches are Coach Fleming's fifth and sixth projects of 2010 with this group of players.
Canada is preparing for the 2011 CONCACAF Men's Under-17 Championship which runs 14-28 February in Jamaica. The championship will feature 12 teams with the top four qualifying for the FIFA U-17 World Cup Mexico 2011.