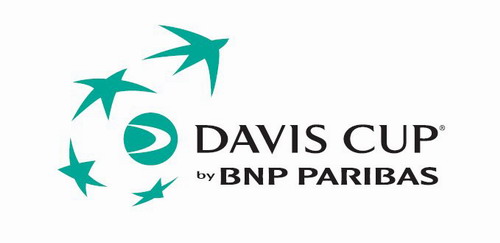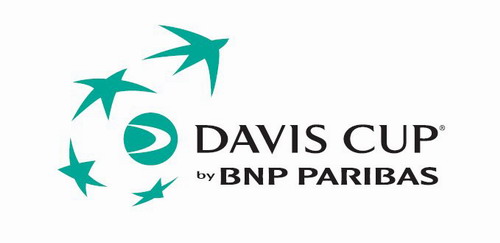 Raonic's victory over Garcia-Lopez in fourth rubber gives Canada spot in World Group quarter-finals for first time in its history
The Miele Canadian Davis Cup team has defeated Spain 3-2 following the third and final day of play in their Davis Cup by BNP Paribas World Group first-round tie taking place at the Doug Mitchell Thunderbird Sports Centre at the University of British Columbia in Vancouver. With Canada entering the day up 2-1 following a singles sweep of day one and a doubles loss on day two, Milos Raonic (Thornhill, Ont.) clinched victory for the team with a 6-3, 6-4, 6-2 triumph over Guillermo Garcia-Lopez in the fourth rubber. The win gives Canada a spot in the World Group quarter-finals for the first time in its history.
Raonic started strongly, opening the match with a service game at love. Garcia-Lopez, who was substituted into the contest by Spanish captain Alex Corretja over the originally-scheduled Marcel Granollers one hour prior to the first ball, was able to put pressure on the world No. 15's big serve though. The world No. 82 earned the first break point of the contest at the 2-2 mark, but Raonic was able to save it and capitalized by breaking Garcia-Lopez in the very next game. From that point on, the 22-year-old Canadian was the stronger player. He opened both the second and third sets with service breaks, and added an additional break in the third, which carried him through till the end in just under two hours.
"It's amazing to do everything we've done," Raonic said. "I've been a minor part of it for the past few years consistently and to be able to get the win and have this conversation for the first time, it's pretty amazing. I'm very proud with how I managed everything and how we pulled through."
"It takes a lot of courage, resilience and determination to get through what we got through this weekend," he said. "I went about what I had to do and I'm very proud of that. And I think what Frank [Dancevic] did, he went far beyond his call, and to do what he did on that first day was pretty amazing."
With Raonic's victory, Canada advances into the World Group quarter-finals for the first time ever. The nation had previously lost in its four other World Group first-round ties – to Spain in 1991, Sweden in 1992, Netherlands in 2004, and France in 2012. Canada's quarter-final opponent will be Italy, who defeated Croatia 3-2 on Sunday with a win in the fifth rubber. The quarter-final tie will take place April 5-7 in Canada, at a location to be determined at a later date.
In the fifth rubber, which was best two-of-three sets and had no bearing on the overall result of the tie, Dancevic (Niagara Falls, Ont.) lost to Albert Ramos 7-5, 6-4 to make it a final score of 3-2. The earlier results of the tie saw Raonic win the first match 6-7(5), 6-4, 6-4, 6-4 over Ramos, Dancevic take the second rubber 6-1, 6-2, 6-2 over world No. 34 Marcel Granollers, and Vasek Pospisil (Vancouver) and Daniel Nestor (Toronto) drop a tough five-set battle 4-6, 6-4, 6-7(4), 6-3, 6-2 to Granollers and Marc Lopez in the doubles match.
"It's a long process when you're in group one and you've got to battle it out in a lot of places and for a spell there we seemed to play on the road so much," said team captain Martin Laurendeau, speaking of Canada's journey into the World Group quarter-finals that began years ago. "I think we had a bit of a window a couple years ago but still we were down 2-0 to Ecuador in 2011, and from there we just turned it around. We play that tie and the next one away and since then we've been in Canada and we'll do that again in April. We're happy to be in the quarters but we feel like we can keep on going. We're riding a good wave right now and we've got to make the most of it while it lasts."
Canada is also now assured of keeping its spot in the elite World Group for 2014, while Spain will have to play a World Group play-off in September to retain its place in the 16-team top-tier category. Spain, who was Davis Cup runner-up last year and champion in 2011, last lost in the first round to Belarus in 2006. It hasn't sat outside the World Group since 1996.
The final total attendance for all three days of the tie is 17, 796, which is a new Canadian Davis Cup record.