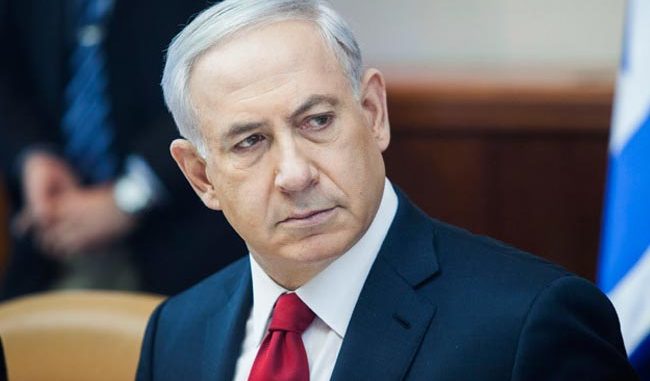 We all know that Israel has a great deal of influence on Washington but most people are not aware of the organization that lies behind Israel's power brokering. The American Israel Public Affairs Committee or AIPAC is the primary vehicle for promoting the pro-Israel agenda on Capitol Hill through its lobbying of Congress. In this posting, I want to provide my readers with some background information on AIPAC that helps explain why this group has such stroke over the American agenda in the Middle East.
Let's open with AIPAC's mission:
"The mission of AIPAC is to strengthen, protect and promote the U.S. – Israel relationship in ways that enhance the security of the United States and Israel".
AIPAC claims the following:
1.) It works with Congress to ensure that Israel is able to defend itself.
2.) For more than 20 years, AIPAC has worked to ensure that Iran does not acquire nuclear weapons in order to protect the security of the United States and its allies, including Israel.
3.) It works to support American efforts to help Israel achieve peace with its neighbours.
4.) It secures hundreds of millions of dollars worth of support on an annual basis to enhance key U.S. – Israel defense programs including the Iron Dome, David's Sling and Arrow Missile defense systems.
5.) It ensures that Congress supports Israels right to self-defence.
6.) It plays a key role in advancing U.S. – Israel homeland security cooperation.
Obviously, performing these duties takes a great deal of money. Let's look at the latest publicly available data showing how AIPAC is funded as shown on its annual Form 990 which must be filed with the IRS on an annual basis because AIPAC is deemed a tax exempt organization. The latest year for which data is available is for the tax year from October 1, 2016 to September 30, 2017 (fiscal year 2016). Here are Parts I and II of the full text version of AIPAC's Form 990:

In fiscal 2016, AIPAC received a total of $107,755,186 in revenue, up by $1.81 million on a year-over-year basis. Of the total, $96,093,190 in revenue was received from contributions and grants, $8,029,632 from program services and $2,648,398 from investment income. During fiscal 2016, AIPAC had total expenses of $99,327,173 which included $34,985,262 in salaries and $64,175,784 in "other expenses". Here is a listing of all functional expenses for fiscal 2016:

As you can see, most of the group's expenses relate to conferences, conventions and meetings. After all expenses are included, at the end of fiscal 2016, AIPAC had $76,831,111 in assets.
Here is Part III of the group's Form 990 showing the "Statement of Program Service Accomplishments":

In fiscal year 2016, AIPAC spent $51,178,262 on its programs which included information and member education which included an annual three day Policy Conference which was held to future and advance the relationship between the United States and Israel and $1,558,894 for a program of political programming and advocacy training for college and high school students over a four day period. In addition, $5,997,243 was spent on other membership events and activities.
On Schedule J of Form 990 we find AIPAC's compensation information for its key employees:

The CEO of AIPAC, Howard Kohr (who has been CEO since 1996), received total compensation of $1,052,888, a rather princely sum considering that AIPAC is technically a non-profit. Apparently, there's money to be made if you want to spend your career at the top of a highly influential Washington-based pro-Israel organization.
Let's close with this. Thanks to Open Secrets, we know how much AIPAC spends on its lobbying efforts in Washington as shown here:

As you can see here, so far in 2019, AIPAC is responsible for the majority of pro-Israel lobbying expenditures:

While compared to lobbyists from other interest groups AIPAC's spending on lobbying is rather insignificant, they do have a great deal of power in Congress. Here is a listing of the Members of Congress that spoke at the 2019 AIPAC Conference in March 2019:



Here is a partial listing of Trump Administration members who spoke at the conference:

Obviously, Washington insiders want to see and be seen with this pro-Israel lobbying business.
The American – Israel Public Affairs Committee is an extremely well-funded organization that has, for nearly six decades, driven Washington's pro-Israel agenda. This lobbying juggernaut knows how to play Congress and get its own way when it comes to how Washington views Israel and how American taxpayers fund one of the world's most controversial nations.
Click HERE to read more from this author.


Loading ...