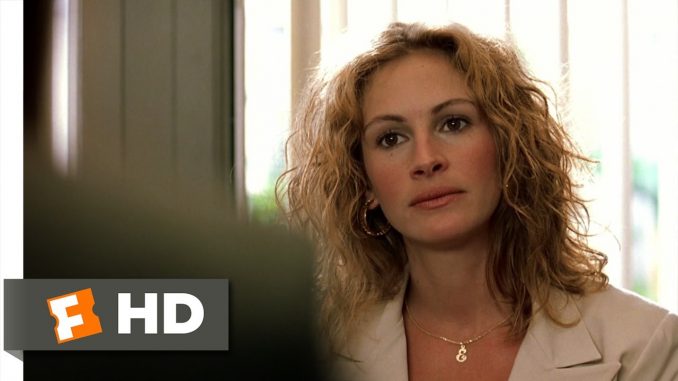 George Orwell's dystopian novel
1984
painted an interesting picture of totalitarian society while introducing into our lexicon such words as doublethink, thoughtcrime, Newspeak, and memory hole. The Party doesn't just control the behaviour of the people; it tries to control their minds. While this was a deliberate attempt to get the collective we to goose step to a similar drummer in a work of fiction, does such a phenomenon exist in real life?
I can think of Nazi Germany and Communist Russia as examples of the state inducing something akin to mass delusion on an entire population. Cults like Jim Jones of the Jonestown massacre and David Koresh and the Branch Davidians of the Waco Siege come to mind as smaller groups displaying the same altered perception of reality. (Xenu, anyone?)
If one person spouts nonsense, we say he's crazy. But what if a group of people or even an entire country spout nonsense? Does the word crazy best cover such a wide-scale phenomenon?
In 1984, the protagonist Winston Smith is tormented during his interrogation by this false dogma: two plus two equals five. The state dictates that this is true therefore it is true and in the end, Smith is converted and comes to believe it.
But it's not true. We know it's not true. We can prove it's not true but everyone (the state) says it is true. Do we have a state of cognitive dissonance? Does our public persona say in front of everyone that two plus two equals five but privately we think otherwise?
Other writers before and after Orwell have used this expression to refer to "groupthink" whereby the desire for conformity in the group can lead to deviant or incorrect thinking. If everyone around you is saying two plus two equals five, at what point do you doubt yourself? At what point do you go along with the crowd?
Two plus two equals five is a fallacy. It's easy to see that it's wrong. But what about other statements which may be more difficult to verify? A well known example would be the debate between creationism and evolution. If two people are sitting in Starbucks talking over a cup of coffee, is either one of them at that particular point capable of conclusively proving their side of the argument? Nobody was around six thousand years ago to witness God creating the world. Nobody was around billions of years ago to see the stellar matter coalesce into the Earth. Each side quotes the Bible or scientific theory to try to bolster the validity of their point of view. But in chasing the elusive right answer, whether it be four or five or even six, we run into the problem of determining an accurate list of components making up the right answer. Yes, Genesis 1:1 supports the idea of the Earth being created six thousand years ago but is Genesis the word of God or is it a tall tale passed down from generation to generation of ancient groups of superstitious people who, by the way, thought the world was flat? Heck, do those scientists really known anything with their carbon dating?
Verifying the accuracy of two plus two is relatively simple. Verifying the accuracy of creationism or evolution isn't quite so clear cut.
So I see two things at play here.
First of all, who takes the time to verify what somebody else tells us? Our parents pass on to us what they know and we never truly check if what they are saying is right or wrong. We just accept it like so many others do and voilà, we have our traditions. For example, one of my pet peeves is that you do not need to put either oil or salt in the water to boil spaghetti noodles. Say what you will, I took the time to study this issue and can prove it's not necessary because the world's great chefs say it's not necessary.
Secondly, can we verify what somebody else says? Do we have the time and the resources necessary to do so? I may know my own experiences or some anecdotes from family and friends, but I probably am unable to do what's necessary to survey a sampling of let's say ten thousand people in a comprehensive cross-section of society to conclusively prove a theory. (The plural of anecdote is not data.)
47%
During the campaign before the American election in November 2012, the Republican candidate Mitt Romney was caught on video tape making a speech before supporters during which he stated that 47% of Americans don't pay taxes. What? Those lazy no good for nothing moochers. Everyone should be pulling their fair share of the load. America isn't a charity! This so-called fact had been floating around Conservative circles for a year and had been debunked many times over as another example of the rights's twisting of the facts to generate fear in people, show the right as knowledgeable, and give the impression that the right was the only party who could lead the country. (The "taxes" are federal taxes. The 47% are lower income people whose income is so low they don't pay federal taxes at all or who get tax credits which equal out to zero federal taxes to pay. But the 47% are still paying state and municipal taxes. By the way, the 47% includes veterans and retirees. Those free-loaders!)
So who's going to take the time to verify what they are being told? And secondly who's got the resources necessary to verify something? At the end of the day, just how much of our everyday belief system is based on faith? Faith = I believe such and such to be true even when I do not have reproducible proof.
The 9/11 Conspiracy
Recently I tweeted a 2011 article I wrote about the 9/11 conspiracy theory where the World Trade Center buildings collapsed due to a controlled demolition. I don't believe that. The theory has been debunked but even if you don't believe the official reports, a controlled demolition is so extraordinary, you have to have a difficult time believing such a thing to be true. As I point out, the prez can't get a blowjob in the Oval Office without the entire world finding out about it; how can anybody believe some nefarious movement in the government could keep a lid on blowing up not one but several buildings in New York?
Nevertheless, a commentator suggested I'm an idiot and should think harder before embarrassing myself. There is nothing stronger than the faith of a convert. I'm also an idiot for doubting Xenu. I guess I tend to embarrass myself an awful lot.