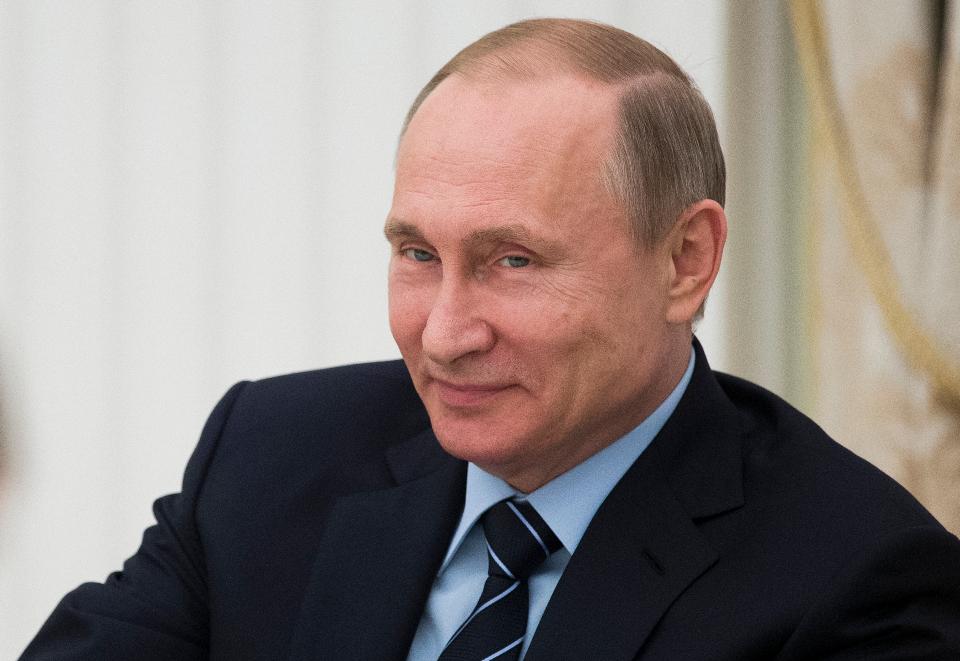 This article was last updated on June 30, 2023
Canada:

Oye! Times readers Get FREE $30 to spend on Amazon, Walmart…
USA:

Oye! Times readers Get FREE $30 to spend on Amazon, Walmart…
The Consequences of a Long War Between Russia and Ukraine – The Impact on Washington's Agenda
While the Western media and politicians would have us believe that Russia is losing the conflict in Ukraine and that Russia is suffering under the sanctions regime that has been imposed on them, an interesting recent perspective by RAND would suggest that perhaps that is not the entire truth.
RAND Corporation is a highly influential United States Department of Defense and government-linked think tank and, as such, its opinions carry a lot of weight in the hallowed halls of Washington.  In its recent  "Avoiding a Long War – U.S. Policy and the Trajectory of the Russia-Ukraine Conflict" perspective, the authors, Samuel Charap and Miranda Priebe ask the question "How does this end?", noting that the conflict is the most significant interstate conflict in decades and that its evolution will have profound consequences on the United States, its foreign policies and its global interests.  They also note that, while it is possible that a defeated and chastened Russia could be chased from the battlefield, studies of previous conflicts would suggest that this scenario is improbable.  
The perspective goes on to outline the dimensions that could affect the possible trajectories that the conflict could take.  These include:
1.) possible use of nuclear weapons by Russia – Western leaders were convinced that Russia would use nonstrategic nuclear weapons as its forces lost ground in what Russia believes is an existential war.  There are reasons why Russia would not choose the nuclear option – there is a lack of high-value military targets, the risk that these weapons could harm Russia troops and the domestic and international political backlash for the use of the nuclear option.
2.) possible escalation to a conflict between NATO and Russia – currently, NATO's main involvement in the conflict has been the supplying of tens of billions of dollars worth of aid (military and other), tactical and intelligence support and the imposition of anti-Russian sanctions.  Russia could preemptively attack NATO member states if it felt that direct NATO intervention in Ukraine was imminent.  
3.) control of territory – while Russia occupies only roughly 20 percent of Ukraine, these areas contain important economic assets including the Zaparoizhzhia Nuclear Power Plant. The extent of Ukraine control over these regions could have an impact on the long-term viability of the nation.  Greater Ukrainian control over its territory is important to the United States for humanitarian reasons, to reinforce international norms and to promote future Ukrainian economic growth.
4.) duration – while a longer war may enable Ukraine's military to retake more territory, it may also benefit the United States as it will preoccupy Russian forces, not allowing them to "have the bandwidth to menace others".  As well, it will further degrade Russia's military and weaken its economy.  A long war will also force the Europeans to reduce their dependence on Russian energy and spend more on their own defense.  On the downside, a protracted war will increase the economic costs to the United States and open the possibility that Russia could further expand its battlefield gains.
5.) some form of war termination – either absolute victory or a negotiated settlement between Russia and Ukraine (and its NATO partners) which include an armistice agreement (i.e. freeze the front lines) or a political settlement (i.e. peace treaty).
The authors' analysis suggests that "duration" is the most important of the dimensions for the United States.  Let's look at the potential costs of a long war:
1.) There would be a prolonged elevated risk of Russian nuclear use and the outbreaking of a hot NATO-Russia war.
2.) Ukraine would have a greater need for external economic and military support during and after the war since more damage to their infrastructure would be likely.
3.) More Ukrainian civilians would die, be displaced, or endure hardships stemming from the war.
4.) There would be continued upward pressure on energy and food prices, causing loss of life (an estimated 150,000 excess deaths) and suffering globally which would primarily affect Europe.
5.) Global economic growth would slow, particularly in Europe.
6.) The United States would be less able to focus on other global priorities particularly China and the prospects for negotiating a follow-on to the New START arms control treaty
7.) An ongoing freeze in U.S.-Russia relations would pose challenges to other U.S. priorities.
8.) There is a possibility of increased Russian territorial gains in Ukraine.
9.) The relationship between Russia and China could deepen.
Now, let's look at some of the key observations contained in the report:
1.) A long war could entail major costs for the United States (page 8).
2.) The consequences of a long war far outweigh the possible benefits related to elevated escalation risks and economic damage. (page 11)
3.) America's ability to focus on other global geopolitical priorities, particularly its competition with China, will be constrained while the war is consuming policymakers' time and United States military resources. (page 11)
4.) When the war ends it is likely that Russia will be more dependent on China (although it is my belief that they are mutually dependent on each other), Washington wants to ensure that Russia does not become completely subordinated to China.  The prospect of a longer war could provide Beijing with advantages in its competition with Washington. (page 11)
So, in closing, to avoid this nightmarish scenario, what do the authors recommend?  Here is a quote:
"A dramatic, overnight shift in U.S. policy is politically impossible—both domestically and with allies—and would be unwise in any case. But developing these instruments now and socializing them with Ukraine and with U.S. allies might help catalyze the eventual start of a process that could bring this war to a negotiated end in a time frame that would serve U.S. interests. The alternative is a long war that poses major challenges for the United States, Ukraine, and the rest of the world."
Of course, the war has always been about protecting America's global hegemony.  What a surprise.
You can publish this article on your website as long as you provide a link back to this page.