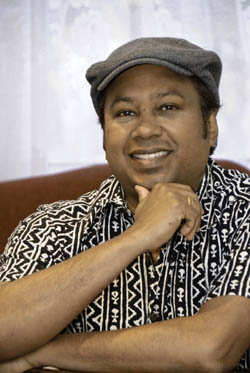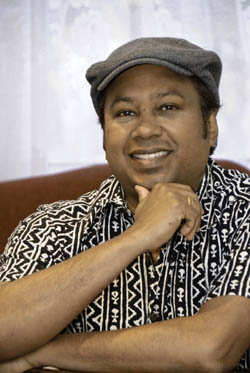 'Frost Bites' is a new collection of twelve short stories by Jude Paul Fernandes that voices South Asian immigrants' life experiences, in Canada. Includes both the highs and the lows. His book will be launched in Toronto on December 5 at 6:00 p.m. at Udupi Palace restaurant, 1460 Gerrard St. E., in Toronto.

Jude Paul Fernandes is fearless, honest and forthright. He tells it like it is, as he relates twelve immigrant stories in his newly released collection entitled 'Frost Bites' which has already been released in India and in Sri Lanka. He is keen to launch his new book in Toronto and everyone is cordially invited to this event on December 5 at 6:00 p.m. at Udupi Palace Restaurant, 1460 Gerrard St. E. Special guest speakers will also be featured on the launch program.

According to Jude, "Sometimes life can take unprecedented twists and turns; I didn't want to paint a picture of immigrating to Canada as though it were a bed of roses, but what you often don't see are the hidden thorns. Even though I believe Canada is the best place on earth to call home. I wanted to tell the stories of South Asian immigrants exactly like it is! I wanted my readers to use their own experiences and memories to empathize and to emotionally feel and sense some of the challenges an immigrant faces when migrating to Canada, from India."

"I wanted to capture the essence of starting a new life, in Canada, from "scratch," as seen through an immigrant's eyes. I not only drew on my own experiences of being raised in India, and migrating to Canada, I also wrote and included stories that other immigrants living here, had related to me. It appeared that everyone had a 'blow by blow' account to relate, and many of them believed that no one would listen to their stories. I wanted to ensure that these voices were heard and the stories were told—of aspirations lost and ambitions realized."

"Apparently, there are some misconceptions about life in India. Many people believe that a large portion of the population in India live terrible lives—filled with hunger, disease and a sense of hopelessness. On the contrary, many people seem far more contented and at peace with themselves than you would expect. From the delivery man pushing a cart in Mumbai to the blind beggar selling his wares for coins at the railway station, these individuals are happy in their own right and maintain a sense of purpose. As does a man with stumps for legs, without the aid of a wheelchair, who pushes himself around on a homemade apparatus, on wheels. These are all the contradictions that are so characteristic of India.

I recall purchasing a pair of nail clippers from a blind man at the railway station. I had asked for a specific type of clipper. Although he was totally blind he was able to choose the right one, that suited my needs immediately, from his stock spread out in front of him. As I was smiling at his astuteness, surprisingly, he actually smiled back at me! Another instance, I was speaking to a disabled beggar who had stumps for legs. He indicated that he was involved with the mafia at one time and he got in their "bad books." As a result, they cut off both his legs. He explained that although he was now reduced to begging in the streets, at least he was no longer a criminal. In fact, he was now an honest man."

He said to me, "I'm glad God's judgement is on me now and not later." He also flashed me a wide grin as I was leaving.

In his collection are all memorable stories about Jude's time spent in Mumbai as a Creative Director with various multinational advertising agencies.

Jude indicates, "The disabled and the maimed people living in India are not unhappy about their station in life. They merely accept it. Meeting these types of courageous individuals inspired me to write my book. I've also met some fascinating folks living in Ontario; one of them was the late Alistair MacLeod who was one of my mentors at Humber College."

"The writing process while working on my first book, "Frost Bites," has been a soul searching exercise for me, as I wrote from my gut. Writing essentially gave me the egalitarianism to say how I felt, without fear of being censored."

Jude comes from a family of prolific, creative people, from painters (his Great Grandfather painted murals in various churches in Old Goa), to chefs (His Grandfather was a chef with the British, army in

Belgium

) to writers (His Mum wrote her biography at the age of seventy).

Jude was born in Nairobi, Kenya and in 1972 his parents relocated to India, so he was raised in India. He has explored his Goan roots which are an amalgamation of Indian and Portuguese influences. These memories make their way into 'Frost Bites' sometimes tracing history and geographical influences to create a mosaic of different characters and the story of their lives.

Migrating to Toronto, with his wife, in 2003 he knew he wanted to write a book while he worked in various roles in the area of sales and marketing. One of the turning points for him was attending Humber College, the school for Writers. Soon after, his short stories were published in Anokhi Magazine and in anthologies like Canadian Voices II and Indian Voices. He admits that failure to launch can be a huge hindrance to emerging writers. Dealing with rejection can hinder or shut down the creative process. He faced twenty eight rejection emails and he still didn't give up on getting published. The resilience ultimately paid off. Although he admits that you still need to have a full-time job, other than writing, in order to keep the wolves away from your door.

In the meantime, Jude has developed entrepreneurial qualities and is catering for clients, cooking authentic Goan and South Asian cuisine. His Coconut Bread pudding is the current menu favourite, and after the cooking he retreats to his first love, which is writing. He is currently working on a novel entitled "Lonely in Mumbai." Also in the works is a novella based on his childhood experiences, called "Bye, Bye Teacher." Jude is excited about his book launch and looks forward to meeting everyone. The launch will be held at: Udupi Palace Restaurant, 1460 Gerrard St. E., in Toronto. Please RSVP your attendance to the launch to: Mary Ellen Koroscil at: mekm@rogers.com.