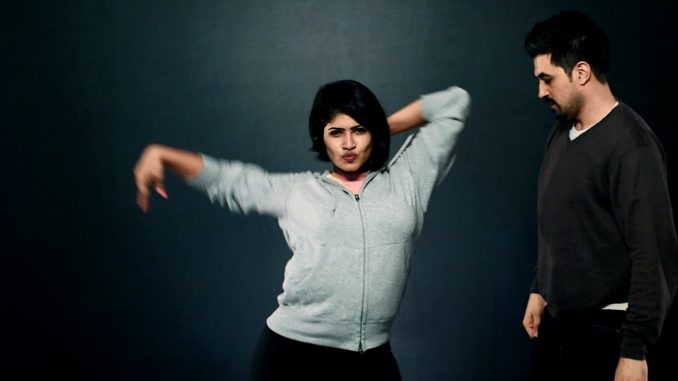 Windows 8 ad features Hindi song is from the 2009 Bollywood movie "Aagese Se Right"

Windows 8 ad with Payal Balse and Prosenjit Kundu
Microsoft has a series of international ads for Windows 8 including this one based on a Bollywood movie.
The dancers use dance moves to show how easy Windows 8 is.
The song is "Daav Laga" from the 2009 movie "Aagey Se Right"

The young dancers who show Windows 8 are Payal Balse and Prosenjit Kundu .
Payal Balse is an Indian dancer and TV actress best known for the show "Dance India Dance."
"Tony" Kundu is an American dancer of Bengali-Indian and French descent. He has mixed Indian dances with American hip-hop styles.
The singer is Sona Mohapatra, the Indian singer and songwriter. She sang the music for the movie as well.
The video ends too soon.
4.5 / 5 stars