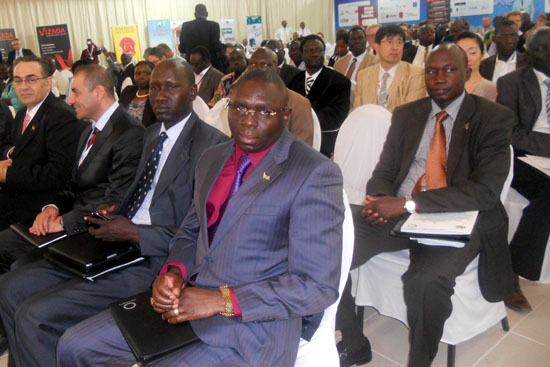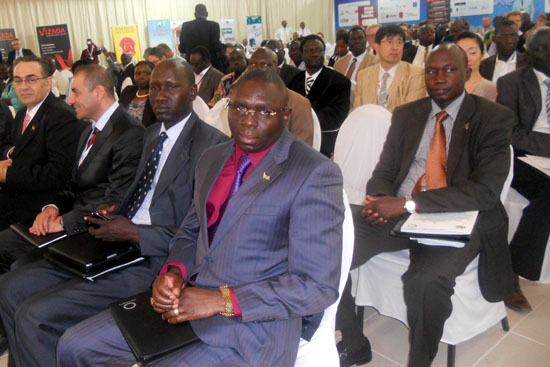 "We are hoping that there will be another summit to consolidate the gains and opportunities that have already been identified," Tisa emphasized.
"As a government we would like to hear any concerns from companies and businesses as soon as possible. Your feedback and reactions as you make up your minds is important to us," he added.
The advisor was addressing a workshop of over 400 investors that ended late last week. During the weeklong presentations, challenges related to poor nationwide infrastructure, policies in respective agencies and governance level popped up in all their presentations.
According to the Presidential Advisor some of these challenges are translated in legislative drafts being pushed to become laws.
The Minister of Commerce, Industry and Investment, Garang Diing Akuong said that the conference is an indication that South Sudan is the right place for investment where anybody can reap the benefit of partnership with the government and other stakeholders.
"As mentioned before, make a decision to invest in South Sudan. We will do whatever we can as the government to facilitate and promote your investment and your stay here," Diing said.
The Managing Director of South Sudan Beverages Limited, Ian Alsworth-Elvey challenged his fellow investors not to think about the reasons why they shouldn't invest in South Sudan.
"Once you are here, the reasons you thought wouldn't make you come will disappear. So, please get here quickly we need to build this new nation," said Alsworth-Elvey who was also the conference chairperson.
South Sudan Beverages Limited is one of the first investments in South Sudan producing beer, cold drinks, water among others.
The Chief Executive Officer of Country Wide Investment (CWI) Summits, Christopher Higgins said investors can overcome many challenges and produce whatsoever they want if they have got the will-power and the motivation to invest.
The Summit was organized by the Ministry of Commerce, Industry and Investment and the Country Wide Investment Summit (CWI-Summit).