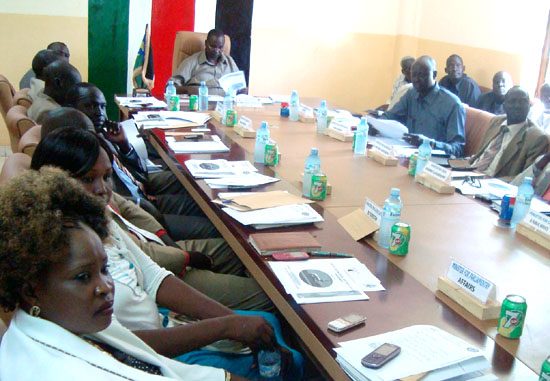 The formation of the State Committee for citizen's mobilization towards the imposed aggression from elements in the government of Sudan comes after a directive from the President of the Republic of South Sudan, H.E. Salva Kiir Mayardit to the five Governors of States bordering the North.
Ater strong deliberation from the Council of Ministers on Monday Deng is expected to issue a Decree for the formation of the State High Committee for citizens' mobilization towards the imposed aggression from the government of Sudan.
The Unity State citizens condemned Sudan's actions of using the Antonov war plane targeting civilians' residential areas of Manga and elsewhere in South Sudanese areas bordering Sudan and near the State capital of Bentiu.
Deng has also assured President Kiir that "the citizens of Unity State and the entire people of South Sudan will never allow Sudan's aggression to harm the new nation through Unity State" and urged South Sudanese to stand firm in defending their nation from any external invasion.
The decree shall be issued after completing the selection of an implementing committee with the following functions;
1. The main committee will liaise with the national government on the directions of the mobilization initiative.
2. To inform the population of Unity State that Sudan is waging war against South Sudan.
3. To determine and collect money and material contributions from the public and well-wishers.
4. Mobilize the youth to join the SPLA in defending and protecting their territory and sovereignty of the Republic of South Sudan.
5. The main committee will form three sub-committees consisting of youths, women, elders and veterans.
6. To use all available media and communication channels such as TV, radio stations, internet, newspapers to ensure the mobilization messages are well disseminated well to reach all the various levels of the State.
7. The committee will engage UN and NGOs to get ready for any humanitarian emergency that may arise as a result of war.
8. The High Committee shall also perform any other related function and duties.