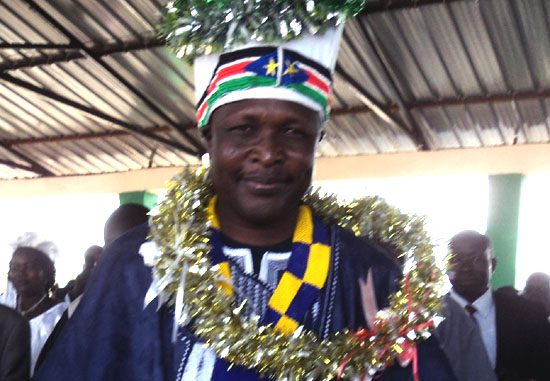 Earlier on CES similarly declared these two days for similar purposes utilizing them for crop growing.

Governor Lobong explained that the move serves to enable government employees to have amble time to attend to crop growing or land tilling with ultimate objective to fight the ongoing biting hunger and increase food production in the region.

The move followed deliberations by the state Council of Ministers thereafter endorsing a resolution number 08/2012 in their sitting No. 4 on 12th April 2012.

The implementation of the council's resolution runs with effect from April to October this year.


In a similar development, the resolution bans any idleness or playing of cards, dominos, ludo, pools, among other types of leisure activities during official working hours and cultivation days. "Anyone found doing so shall be penalized. Any shopkeeper who allows playing of cards, pools, etc, around their premises shall also be liable for punishment," the resolution reads
The resolution goes further to direct the state Ministry of Agriculture to develop modalities for this order as stipulated in the law adding that all bars shall remain closed during official working hours/days.
The current secretary general for the state government of EES, Mr. Oliver Duku Wani has quoted the council's signed resolution that the state ministries of agriculture, public administration, information and state secretariat shall take the necessary action to ensure appropriate implementation of this resolution.