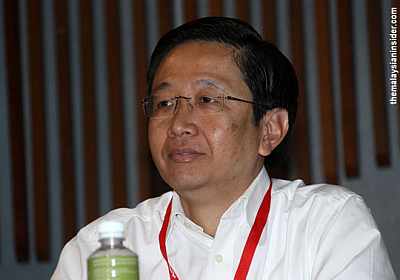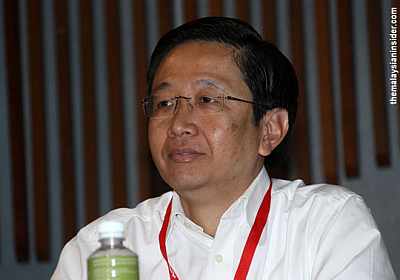 The speaker of the assembly Datuk Teng Chang Khim admitted that he sent out the message during break time from his blackberry. He further claimed that some of the PR members asked for his advice on the matter and he gave his opinion on the matter which is harmless and by choice so there is no issue with that.
The SMS sent out by the speaker said, "This is possibly the last winding-up session for exco. Opportunity should be fully used to talk about our success in the past four years like what Yaacob is doing now".
The SMS was received by the former counselor of the state executive Datuk Hasan Ali who forwarded the text to all members of the parliament whereby BN members present in the assembly asked the speaker for an explanation to which he only responded, "As a speaker, I do not support anyone. Do not bring private matters here."
The BN party members walked out of the session protesting over the indecent act of the speaker.
Later on, while addressing the questions of media, Teng admitted sending out the message and explained that he had sent the SMS to Hasan by mistake. He also said that if BN party members consider that he was taking sides, they should table a motion instead of talking about it over the media.
Article viewed on Oye! Times at www.oyetimes.com