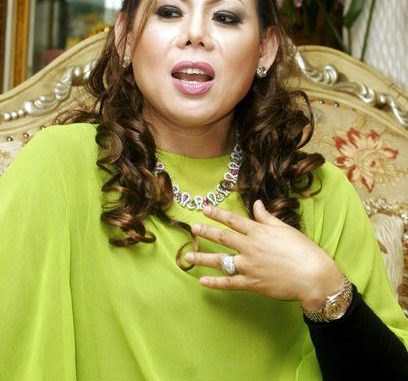 Director of Public Prosecution (DPP) Saiful Edres Zainudin spoke before the High Court on Friday and explained that lawyer N. Pathmanabhan had the motive to "get rid" of the queen of cosmetics Datuk Solsilawati Lawiya as he was liable to pay her RM 3 million in a real estate deal.
DPP made his case in front of the justices in the court stating that Pathmanabhan had a clear motive as he owed Solsilawati a handsome amount of money which she wanted back and he did not have enough funds to arrange for the money at that moment. He also informed that Pathmanabhan was aware of the visit of Solsilawati and her three friends to Banting. She was going there to meet Pathmanabhan and discuss the progress on the cheque which he owed her.
Erni Dekritawati, the daughter of Solsilawati also testified before the court that her mother was to go on a trip to Banting on 30th August 2010 in order to follow up on a pending cheque worth RM 3 million. She had three of her male friends with her at the time she left for Banting.
Pathmanabhan is accused of murdering Solsilawati and her friends the day she left to meet him. Friends of Solsilawati who lost their lives include Ahmad Kamil Abdul Karim who was her lawyer, Noorhisham Mohammad who was a banker, and Kamaruddin Shamsuddin who was the driver of the vehicle.
Article viewed on Oye! Times at www.oyetimes.com