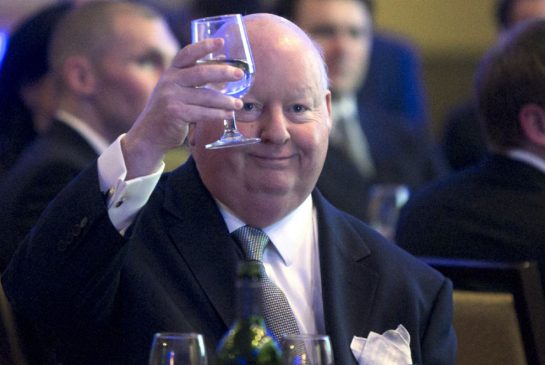 The ground-breaking testimony of Senator Mike Duffy in the Senate on Tuesday has placed immense pressure on the prime minister to explain his office's response to the allegations laid against PMO in Senate expenses scandal. NDP Leader, Tom Mulcair, informed reporters after a meeting with his caucus on Wednesday that "this is a profound scandal that directly implicates Stephen Harper." Liberal Leader, Justin Trudeau, has also planned to speak at 12:30 p.m. ET. On the other hand, the Conservative caucus has also planned to meet up Wednesday morning.

Former Conservative senator, Mike Duffy, spoke publicly for the first time in months on Tuesday, following numerous allegations in the RCMP court documents alleging he misspent Senate funds. Duffy stated that Prime Minister Stephen Harper personally ordered him to pay back his questionable expenses sighting reason that the Conservative Party is unhappy with the scandalous spending. Consequently, Harper's former chief of staff, Nigel Wright, made an arrangement to repay Duffy's questionable expenses, i.e. a total of $90,000. Additionally, Duffy also named several more people involved in negotiating the alleged arrangement and in putting pressure on him to repay the expenses.

Addressing the senate when its members are debating over suspending three senators without pay, Duffy stated that he hasn't done anything wrong and that his housing claims are above-board. Another senator engulfed in misspending taxpayers' money, Senator Patrick Brazeau, also addressed the Senate session on Tuesday, while Senator Pamela Wallin is scheduled to speak this afternoon.