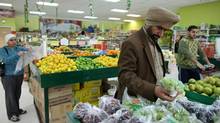 According to the reports accompanying the recently released figures by Statistics Canada, it was highlighted that the consumer price index has increased by a more-than-expected 1.5 per cent in January, mainly due to a 2.1-per-cent jump in shelter costs. According to the reports published the agency on Friday, the increase was more than December's 1.2-per-cent reading.

Additionally, the agency pointed out that the inflation is now running at its fastest pace in 19 months, although it is still below the central bank's official 2-per-cent target. It was explained that the rise from December to January, without adjustment of seasonal fluctuations, was 0.3 per cent, compared to a 0.2 per cent decline in December. According to a Bank of Montreal economist, Benjamin Reitzes, the January CPI report "should ease fears about persistently underperforming inflation at the Bank of Canada." Furthermore, he alleged that this could further devalue speculations which claim that the central bank might lower its key interest rate, even though it has been fixed at one per cent since September 2010. He stressed that falling prices, or exceptionally low inflation, can be an economy-killer because it discourages hiring and spending.

In addition to that, Royal Bank of Canada assistant chief economist, Dawn Desjardins, also commented that she expects inflation to "drift higher" in the near term. However, she still speculated that the central bank would keep its key overnight rate at 1 per cent until early next year. The core inflation rate, which strips out volatile food energy prices, rose at an annual pace of 1.4 per cent.