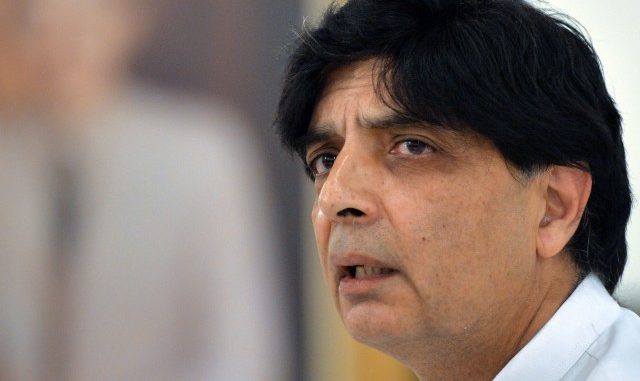 The Interior Minister of Pakistan, Chaudhry Nisar Ali Khan, recently mentioned in an inaugural ceremony that "everybody discusses corruption as an issue but no one is sincere to eradicate it" as he claimed that the issue has unfortunately become a mere slogan tool to befool people. Nisar was addressing the audience at the inauguration ceremony of the Sangjani-Biswal Interchange at M-1 near Islamabad on Friday.
The interchange, completed at a cost of Rs650 million in a joint project of the Army Welfare Trust, Wapda and the Engineering Cooperative Housing Societies, will link the western route of the China-Pakistan Economic Corridor with Hakla, Dera Ismail Khan. It is deemed to significantly reduce the travel time from Taxila, Khanpur, Wah Cantt and Hazara to Lahore, Karachi and Dera Ismail Khan. The project has been completed during a record period of eight months.
In his remarks during the ceremony, Nisar noted that the law and order situation in the country has improved due to the civil-military joint efforts. He alleged that "the country has been facing different challenges, but the overall situation in all sectors in all parts of the country has improved," adding that "protests and sit-ins are not a solution to issues." Nisar stressed that "strong basic infrastructures and development is the future of the country." He pointed out that "there must not be contradiction between words and deeds," and "one should not talk against corruption if it is being practiced in his surrounding unchecked."


Loading ...