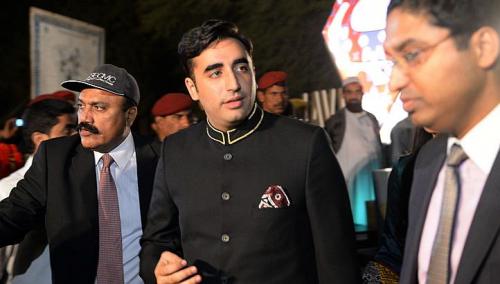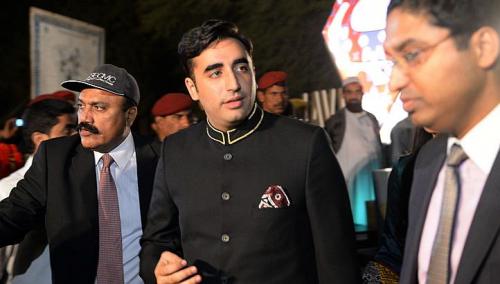 Bilawal Bhutto Zardari, the son of Former President Asif Ali Zardari, this Saturday lashed out at the Taliban. He was addressing a crowd gathered to attend the last day of the Sindh Festival. Zardari said that 'The Taliban want to impose the law of terror in the country, but I want to tell them, if you have to live in Pakistan you will have to follow its constitution,' He urged the nation to stand up against those who are taught wrong in the name of Islamiyat.

'We don't accept the law of terrorists,' he said, 'Some people are trying to bring back the stone-age era in the country in the name of Islam.' The start of 2014 saw extreme militant violence with more than 130 people killed in different attacks in Pakistan. Prime Minister Nawaz Sharif's government has been pressurized by political opponents for failing in peace talks and for not bringing an end to the massacre. The 25 year old Zardari said the government should opt for a military action against the TTP. The former premier Benazir Bhutto was assassinated in 2007 by the Pakistani Taliban after leaving a campaign rally.

Benazir's husband and Bilawal's father Asif Ali Zardari was the president from 2008-2013 but his poor performance did not gather him many votes in the last elections. The Sindh Festival was a way to promote his son in to politics and to revive the culture of Sindh. 'The terrorists should think of the time when the whole nation will stand against them,' Zardari added while ending his speech.