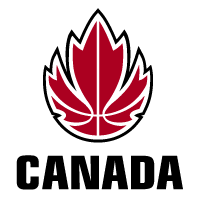 The rosters for the 2011 Jack Donohue International Classic (JDIC) were announced today. The series will feature two FIBA international exhibition games between the Belgian National Team and the "Road Warriors," Canada's Senior Men's National Team (SMNT).
The first game of the series will take place on Saturday, August 13 at 6:00 pm ET at Ryerson University (Toronto, ON); while the second game will be hosted by McMaster University (Hamilton, ON) on Sunday, August 14 at 2:00 pm ET.
The JDIC will be highlighted by The "Road Warriors'" three NBA players, the Miami Heat's Joel Anthony (Montreal, QC), Andy Rautins (Syracuse, NY) of the New York Knicks, and the 2011 first round draft pick of the San Antonio Spurs, Cory Joseph (Pickering, ON).
Anthony enjoyed his finest season as a professional, serving as the Miami Heat's starting centre. Anthony helped the heat all the way to the NBA Finals, eventually falling to the Dallas Mavericks in six games.
Drafted in the second round (38th overall) of the 2010 NBA Draft by the New York Knicks, Rautins' rookie season was cut short due to a knee injury.
Joseph enjoyed a successful freshman season at the University of Texas, where he was named to the All-Big 12 Rookie Team and was an All-Big 12 Honourable Mention. This past June, he became a Spur when San Antonio drafted him in the first round of the NBA Draft at 29th overall.
Joseph is one of five players who will be coming home to play in their own backyard. Denham Brown (Toronto, ON), Jermaine Anderson (Toronto, ON), Jevohn Shepherd (Toronto, ON), and Jeff Ferguson (Toronto, ON) all grew up in the Greater Toronto Area. Brown became a high school legend after scoring 111 points in a game against R.H. King Academy. Anderson won an OFSAA championship with Eastern Commerce and Shepherd averaged close to 30 points per game as senior at West Hill Collegiate Institute.
Adding to the SMNT roster for the JDIC are National Team veterans Carl English (St. John's NL), Jesse Young (Peterborough, ON) Kelly Olynyk (Kamloops, BC), Aaron Doornekamp (Odessa, ON) and Levon Kendall (Vancouver, BC). English was enjoying his finest season as a professional, being named the player of the month in January in the ACB, Spain's top pro league. Kendall helped lead Obradoiro win the LEB Copa Principe championship in Spain last season.
The lone NBA player for Belgium is Didier (D.J.) Mbenga, who suited up for New Orleans last year. He has spent a total of eight seasons in the NBA with the Dallas Mavericks, LA Lakers and Golden State Warriors.