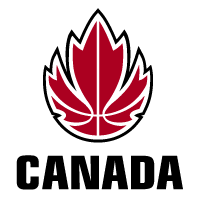 Three members of Canada's 2010 Junior Men's National Team (JMNT) were selected to participate in the 34th annual McDonald's All American Game. ESPN announced today that Myck Kabongo (Toronto, Ont.), that Kyle Wiltjer (West Linn, OR), and Khem Birch (Montreal, Que.) will all suit up for the 2011 McDonald's All American Game set for Wednesday, March 30, 2011 at the United Center in Chicago, Illinois.
"Congratulations to Myck, Kyle, Khem, their families and communities for receiving such great recognition for their hard work," said Greg Francis, Canada's Junior Men's National Team Head Coach. "I am very proud of their accomplishments in being selected to the McDonald's All American Game. It's very exciting as a coach to be able to work with these talented players along their path of development. This is only the beginning for these athletes."
In an interesting twist, Kabongo, Wiltjer and Birch were all named to the West roster. In fact, this year's announcement of three Canadians marks the largest class of players to represent Canada in a single McDonald's All American Game.
Kabongo is the second ranked guard for ESPNU and ninth ranked player overall. He currently leads the Findlay Prep Pilots (Henderson, NV) to a 24-2 record and is ranked the fifth best team in the country, according to ESPNU. The Pilots recently beat Huntington Prep (West Virginia) to claim the Montverde Academy Invitational Tournament championship, where Kabongo was named tournament MVP.
When asked in a Sportsnet Radio, The FAN 590 interview about participating in this prominent event, Kabongo said, "It will be unbelievable to represent the country of Canada, my neighborhood, and the city of Toronto. It will be something special and hopefully a trend that continues to happen where we see more Canadians in this game. I'm proud to be a trendsetter."
Kabongo is enjoying a very successful senior season at Findlay and one of the front runners for ESPNU's Mr. Basketball USA. Next fall, he is headed to the University of Texas following in the footsteps of fellow Canadians and Findlay Prep graduates, Cory Joseph and Tristan Thompson.
"That was our vision all along to play together at the collegiate level," added Kabongo. "We know that we are privileged to be in the position we are in. We love everything about Canada, and I'm excited to play with them at Texas and beyond and do big things for this country."
The 6-foot-2 guard was a major force for Canada with the JMNT at the 2010 U18 FIBA Americas Championship, scoring 15 points in the bronze medal match. With the win, Canada successfully earned a berth to the 2011 FIBA U19 World Championship in Latvia.
Kabongo is a proud Canadian who considers his JMNT experience as the pinnacle of his young career. "Whenever you play for your country it is the greatest accomplishment as a basketball player. To wear Canada across my chest this summer was probably the biggest achievement I've done basketball wise, playing against the world's best players."
Wiltjer is ESPNU's 15th best prospect in the class of 2011, and he currently leads the Jesuit Crusaders (Portland, OR) with a 17-2 record (18th best team in USA).
"It's an extreme honour because it is such a prestigious event with so many legendary athletes having participated in the past," said Wiltjer. "Being a Canadian playing in this game is a chance for us to show who we are and to represent Canada well."
A 6-foot-9 post player, Wiltjer also helped lead Canada's JMNT to a bronze medal finish at the 2010 U18 FIBA Americas Championship, scoring a team-high 27 points in the match against Argentina.
Basketball runs in the Wiltjer family, as father Greg Wiltjer also played for Team Canada, most notably with the 1984 Olympic squad that finished in fourth place. Kyle has committed to play for Coach John Calipari next fall at the University of Kentucky.
"It's great to be recognized as one of the top players in the North America," said Wiltjer. "It means that some of my hard work has paid off."
Joining Kabongo and Wiltjer, Notre Dame Prep's (Fitchburg, MA) Khem Birch is currently the top prospect coming out of the New England area, according to the New England Recruiting Report. ESPNU ranks Birch as the best centre and 11th best overall prospect in the class of 2011. He currently leads Notre Dame as one of the top teams in the Northeast area. This 6-foot-9 post player was one of the top rebounders at the 2010 U18 FIBA Americas Championship. Birch is committed to attending the University of Pittsburgh next fall.
On the international stage, the Canadian trio enjoyed a very successful debut in 2010 with the U18 FIBA Americas Championship. Kabongo finished among the tournament leaders in points, assists and rebounds; while Wiltjer led the tournament in 3-point and free throw percentage. Birch was among the leaders in blocked shots and rebounds. The bronze medal finish in 2010 matches the highest ever placement for Canada at the FIBA Americas U18 Championship.
Coach Francis added, "All three of these players have great talent but one of the most remarkable things about them is their ability to build chemistry quickly. They are amazing team players."
The West team may have an advantage at the McDonald's All American Game, as these three Canadian teammates reunite at the culmination of their high school careers. Wiltjer added, "Not only is it going to be a competitive event but will be fun also. We haven't seen each other for a while so it will be cool to play together again."
Kabongo, Birch and Wiltjer add to a growing list of Canadians who have been selected to play in the prestigious all-star game. In 2010, Cory Joseph (Ajax, Ont.) and Tristan Thompson (Brampton, Ont.) were selected; while in 2005, Olu Famutimi (Toronto, Ont.) was given the nod; however, was unable to play due to injury. The first even Canadian to play in the game was Barry Bekkedam (Prescott, ON) in 1986.
"Last year I watched Tristan and Cory wishing I was in game," stated Wiltjer. "Seeing how successful they are now in college makes us want to work harder so we can be there also."
The McDonald's All American Game was established in 1978, with the boys' game featuring the likes of NBA