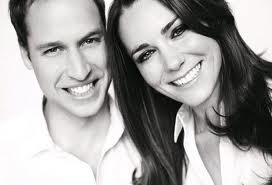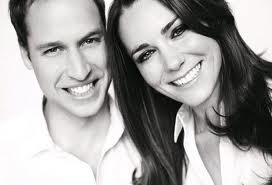 All the newspapers are abuzz with the news about the list of those invited to the Royal Wedding. Of course, there are the usual Royals – The Queen herself, surprise! surprise! – and British political figures like David Cameron, the British Prime Minister.
Friday, April 29, 2011 at 6am Eastern Daylight Time. Be there or be square!
It's the big day for Prince William and Catherine Middleton and a few zillion eyes will be turning towards Westminster Abbey in person, by TV, or on the Internet to see a bit of history take place. There are a number of options for those "royal" aficionados and I hunted around to put together a list – maybe not a comprehensive list, but a list nonetheless – of some miscellaneous things relating to the wedding plus what the various news outlets are offering. However, this is for the Internet. If you've got a TV, why are we talking?

Schedule – Timeline (Below times are London, UK times)


0815 – 0945 – General congregation arrives at Westminster Abbey
1015 – Prince William and Prince Harry arrive at the Abbey
1038 – The Prince of Wales and the Duchess of Cornwall leave Clarence House for Westminster Abbey
1040 – The Queen and the Duke of Edinburgh leave Buckingham Palace for Westminster Abbey
1051 – The bride, accompanied by her father Michael, leaves the Goring Hotel for Westminster Abbey
1100 – Marriage service begins
1215 – The carriage procession of the bride and bridegroom
1230 – The bride's carriage procession arrives at Buckingham Palace
1240 – Members of the Royal Family and members of foreign royal families arrive at Buckingham Palace
1325 – The Queen and the bride and bridegroom, together with their families, appear on the balcony
1330 – Fly-past by the RAF
Live coverage on Oye! Times (Feed 1)
Click on the extreme right icon (right of the speaker icon) to view the wedding in full screen on your computer.
Live coverage on Oye! Times (Feed 2)
Click on the extreme right icon (right of the speaker icon) to view the wedding in full screen on your computer.

Click HERE to read more from William Belle
Article viewed at: Oye! Times at www.oyetimes.com