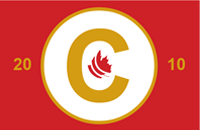 Canada XI took on West Indies HPC at the Malton Cricket Ground today in the second match of the Cricket Canada Summer Festival
Winning the toss and batting first, the WI HPC side was bowled out for 118 after some tight Canadian bowling. After a good start, only Rajendra Chandrika's 28 really threatened the Canadian bowlers and his departure sparked a collapse that scuttled West Indies HPC for a relatively low score.
Rizwan Cheema was the pick of the Canadian bowlers picking up 4-20 from his 7 overs.
Kieran Powell b. Chohan 17
Rajendra Chandrika st. Tariq b. Desai 28 from 66 Devon Thomas b. Cheema 15 from 31 Nkrumah Bonner c. Kumar, b. Hansra 18 from 57 Shamarh Brooks c. Surkari, b. Desai 1 from 6 Shane Dowrich c. Desai b. Hansra 10 from 33 Nurse lbw cheema 18 from 20 Jason Holder c. Surkari b. patel 5 from 12 Delron Johnson b. Cheema 0 from 2 Shannon Gabriel c. Baidwan b. Cheema 0 from 3 Veerasammy Permaul 0*
Harvir Baidwan 5-1-17-0
Khurram Chohan 7-2-18-1
Parth Desai 10-3-18-2
Rizwan Cheema 7-1-20-4
Hiral Patel 8-0-24-1
Jimmy Hansra 6-1-18-2
In reply, Canada XI were off to a good start from Nitish Kumar and Hiral Patel. Patel was run out shortly after lunch and Gunaskera and Kumar had Canada XI well placed at 56-1 before a dramatic collapse reduced Canada XI to 66-6.
The collapse, inspired by the bowling of Jonathan Holder and Shannon Gabriel's pace bowling brought Canada XI to the brink of disaster but Jimmy Hansra cooling guided Canada XI home with 11 balls to spare with his unbeaten 30.
Hiral Patel Run Out Keron Cottoy 8 of 32 Nitish Kumar ct. Permaul b. holder 24 off 92 Ruvindu Gunasekera lbw holder 13 off 23 Rizwan Cheema b. Gabriel 9 off 24 Zubin Surkari run out 0 off 5 Tyson Gordon lbw 0 off 7 Jimmy Hansra Not Out 30 Hamza Tariq Ct. Brooks. b. Permaul 6 off 23 Khurram Chohan not out 6 off 24 DNB Harvir Baidwan Parth Desai
Gabriel 10-2-33-1
Johnson 3-2-9-0
Permaul 10-4-10-1
Nurse 10-0-32-0
Holder 10-6-9-3
Bonner 5-2-15-0
Brook 0.4-0-4-0
The teams now get a day off from the 50 over format and start the T20 portion of the festival on Saturday.