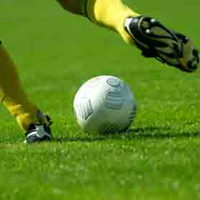 Canada completed Group C play at the 2011 CONCACAF Men's Under-20 Championship with a 0:3 loss to Costa Rica on Friday 1 April in Guatemala. Costa Rica's Globio opened the scoring in the first half before Joel Campbell scored a wonderful free kick and set-up a third goal to round out the scoring in the second half. The Canadians battled hard throughout the match but were unable to mount sustained pressure on the Costa Rica goal. With a record of one win and one loss Canada finishes second in Group C and advances to Tuesday's Quarter-final stage.
Defending CONCACAF Under-20 Champion Costa Rica enjoyed a territorial advantage through the majority of the match. The Costa Rican's held an advantage heading into the match knowing that it only needed a win or a draw to finish first in Group C. For its part, the Canadian squad required a win to top the group.
"We lost the match in midfield," said Gazzola. "When you don't control the ball, it is difficult to create chances. Our objective going into the tournament, however, was to be in a position to play one match to advance to the FIFA U-20 World Cup: we have done that."
Canada started the match quickly, earning a corner kick in the opening moments.
Costa Rican midfielder Joel Campbell was looking particularly dangerous in attack as he relentlessly attacked down Canada's right side.
Canada won a free kick in a dangerous position in the 8th minute and the resulting low drive was bobbled briefly by the Costa Rican goalkeeper with Canadian attackers hovering nearby, before he recovered to snuff out the chance.
Costa Rica was growing in stature and Campbell went close in the 28th minute as he darted in behind Canada's defence but his low drive was well saved by Latendresse-Lévesque in the Canadian goal. Three minutes later Campbell created yet another chance.
Costa Rica made the breakthrough that had been coming in the 33rd minute as Globio's long range drive wrong-footed Latendresse-Lévesque and rolled into the empty goal.
Joel Campbell doubled Costa Rica's lead in the 66th minute with a wonderfully struck free kick. Canada's defence got caught slowly stepping out of defence, allowing Costa Rica to slip in behind. Canadian defender Francesco Augustin took down the Costa Rican attacker at the top of the Canadian penalty area just right of centre. Campbell stepped up and blasted an unstoppable drive past Latendresse-Lévesque into the top corner of the goal.
Jonathan Osorio had Canada's best chance of the match in the 79th minute as his long curling drive drifted just wide of the upright.
In second half added time Campbell turned provider as he hustled down a loose ball and centred for his teammate to side foot home from six yards out.
"We did not have the performance we we wanted," said head coach Valerio Gazzola. "The scenario required us to open up the game plan in an effort to attack. It is difficult in international football to play an open game and create scoring chances."
Canada's starting XI against Costa Rica featured Julien Latendresse-Lévesque in goal, Francesco Augustin at left back, Doneil Henry and Derrick Bassi at centre back, Andres Fresenga at right back, and Ethan Gage, John Pegg, Jonathan Osorio, Stefan Cebara, Massimo Mirabelli, Lucas Cavallini.
Canada was forced into an early substitutition in the 19th minute as Fresenga had to be replaced by Roger Thompson after suffering a leg injury. Canada made two second half substitutions as Gage was replaced by Justin Maheau (61), Thompson was replaced by Coulton Jackson (71).