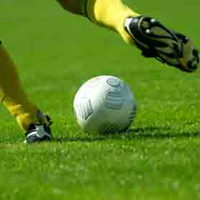 Canada fell 0:3 to Mexico in the quarter-final stage of the 2011 CONCACAF Men's Under-20 Championship. Mexican right back Kristian Alvarez caught the Canadian side off guard with a long-distance shot from his own end that caught goalkeeper Julien Latendresse-Lévesque off his line. The ball appeared to be heading out of bounds, but it snuck in under the cross bar for a 1-0 lead in the 33rd minute.
The goal put the Mexicans in control and en route to the FIFA U-20 World Cup Colombia 2011. The Canadians had defended well through the first half hour, but could not penetrate forward to find an equaliser after the opening goal. Diego De Buen made it 2-0 in the 72nd minute before substitute Jorge Mora made it 3-0 in added time.
Latendresse-Lévesque made six saves in the match, a few on shots from within the box which required excellent reflexes. Russell Teibert was Canada's best player going the other way. The match was played at the Estadio Nacional Mateo Flores in Ciudad Guatemala, Guatemala. There were 495 fans in attendance for the match.
Canada's starting XI featured Julien Latendresse-Lévesque in goal, Tristan Grant at left back, Derrick Bassi and Roger Thompson at centre back, Francesco Augustin at right back, and Doneil Henry, Matt Stinson, Ethan Gage, John Pegg, Lucas Cavallini and Russell Teibert from the midfield up through to the attack.
Coach Valerio Gazzola made his three substitutions in the second half. Gage was replaced by Jonathan Osorio (59th minute), Pegg was replaced by Stefan Cebara (71′) and Grant was replaced by Justin Maheu (76′).
Mexico's starting XI featured Carlos Lopez in goal, Diego Reyes at left back, Nestor Araujo at centre back, Kristian Alvarez at right back, Diego De Buen and captain Jorge Enriquez at centre midfield, Saul Villalobos at wide left, Carlos Orrantia at wide right, and Taufic Guarch, Ulises Davila and Alan Pulido up front.
Coach Juan Carlos Chavez made his three substitutions in the second half. Guarch was replaced by Edson Rivera (55′), Orrantia was replaced by Edson Ibañez (71′), and Davila was replaced by Jorge Mora (73′).
Canada's men's U-20 team featured players born 1991 or later. The next cycle will feature players born 1993 or later in preparation for the 2013 CONCACAF Men's Under-20 Championship.