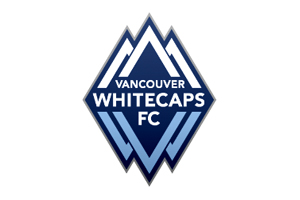 Squad will feature MLS, college, and Residency players

Vancouver Whitecaps FC announced today the addition of 11 players to the club's 2012 United Soccer Leagues (USL) Premier Development League (PDL) team now known as Vancouver Whitecaps FC U-23. Seven of the 11 players have previously played with Whitecaps FC development teams, while nine players have played college or university soccer in British Columbia.

"We?re really pleased to bring in a quality group of players, and that's due to our close relationship with these collegiate soccer programs," said Dan Lenarduzzi, Whitecaps FC director of soccer development. "We talked to the coaches and they recommended their top players to us some of whom we've had in our program before. It will be exciting to see them in Whitecaps FC colours this season."



Returning to the club are defenders Bobby Jhutty of Douglas College and Tyrin Hutchings of the University of Alberta, as well as midfielders Cam Hundal from the University of Victoria, Gagandeep Dosanjh and Navid Mashinchi from the University of British Columbia, Gagan Josan of Simon Fraser University, and Shawn Parkes of Trinity Western University.

Dosanjh, Jhutty, Hutchings, and Mashinchi all previously played with the club in the PDL as part of the Whitecaps FC Residency program. Additionally, Dosanjh and Mashinchi were both called up to the Whitecaps FC first team in 2008, with Mashinchi making one appearance in the USL First Division on July 23, 2008, against Charleston Battery.

Hundal and Josan, meanwhile, were members of the Whitecaps FC Prospects program, while Parkes played the 2009 Pacific Coast Soccer League season with the Prospects.

New to the club are midfielders James Farenhorst of Trinity Western University, Sang Hwang of Simon Fraser University, Michael Marousek of St. Francis Xavier University, and Reynold Stewart of Douglas College.

First Name Last Name School

Gagandeep Dosanjh University of British Columbia

James Farenhorst Trinity Western University

Cam Hundal University of Victoria

Tyrin Hutchings University of Alberta

Sang Hwang Simon Fraser University

Bobby Jhutty Douglas College

Gagan Josan Simon Fraser University

Michael Marousek St.Francis Xavier University


Navid Mashinchi University of British Columbia

Shawn Parkes Trinity Western University

Reynold Stewart Douglas College

In addition to these 11 players, Vancouver Whitecaps FC U-23 will feature up to three Major League Soccer (MLS) players on loan per match. Rounding out the roster will be members of the Whitecaps FC U-18 Residency squad, including goalkeeper Sean Melvin , defenders Adam Polakiewicz , Declan Rodriguez and Daniel Stanese , midfielders Wesley Cain , Spencer DeBoice , Yassin Essa , Ben Fisk and Ben McKendry , and striker Carlos Marquez .

Whitecaps FC U-23 begin their PDL campaign this coming Friday, May 4, at 7:30 p.m. PT at home to defending PDL champions Kitsap Pumas at Swangard Stadium in Burnaby. The match is open to the public and admission is free of charge.