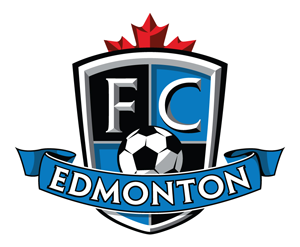 FC Edmonton starts off the new year with the major signing of two new midfield players, English-born Ritchie Jones and American Mike Banner.
"This is an excellent step forward for the Eddies getting both of these players into the mix," said head coach Colin Miller. "They have both played at the highest levels in their respective countries and it will be great for our younger players have them as role models."
Jones, 27, began his professional soccer career with Manchester United with their academy at the age of nine. He stayed with the English Premier League side until 2008 making several senior team appearances. From there, he spent two years with Hartlepool United and has recently trained with Major League Soccer side San Jose Earthquakes over the summer and made six appearances for Grimsby Town in the fall.
Washington, D.C. native Mike Banner, 29, comes to FC Edmonton with five seasons of experience in Major League Soccer (MLS) with Chicago Fire. Playing down the left, he will link up well with former FF Jaro teammate striker Frank Jonke, who signed with FC Edmonton in November 2013.
Jones and Banner join three other previous signings that FC Edmonton has announced in 2013 and completes FC Edmonton's search for a more veteran, offensive-minded midfield.
FC Edmonton's current 2014 roster is as follows:
Goalkeepers (3): Lance Parker, John Smits, Tyson Farago
Defenders (5): Albert Watson, Mallan Roberts, Lance Laing, Eddie Edward, Michael Nonni
Midfielders (8): Ritchie Jones, Mike Banner, Neil Hlavaty, Milton Blanco, Hanson Boakai, Massimo Mirabelli, Edem Mortotsi, Gagan Dosanjh
Strikers (3): Frank Jonke, Daryl Fordyce, Sadi Jalali