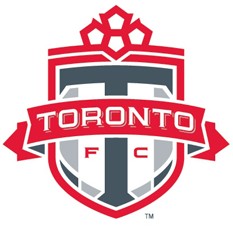 Toronto FC will begin their defence of the Nutrilite Canadian Championship with a two-leg semi-final against FC Edmonton. The two-time Canadian Champions will play in Edmonton on Wednesday, April 27, with the return leg at BMO Field on Wednesday, May 4.
The Canadian Soccer Association announced the schedule for this year's tournament on Friday along with a new format. For the first time, the competition will feature four teams, with FC Edmonton added to the existing group of Toronto FC, Vancouver Whitecaps FC and the Montreal Impact. The old round-robin format has been replaced by the combination of a home-and-away semi-final stage along with a home-and-away
championship final.
The winner of the Nutrilite Canadian Championship will qualify for CONCACAF Champions League, the 24-team confederation championship that qualifies one team for the FIFA Club World Cup.
"This new format, with the addition of the final series, will add more excitement to what is already a terrific event on the soccer calendar," said Peter Montopoli, General Secretary of the Canadian Soccer Association.
MLS expansion side, Vancouver Whitecaps FC will meet Montreal Impact in the other semi final with Montreal hosting the first leg. The two-leg championship final will be played on Wednesday May 18 and Wednesday May 25.
The determination for semi-final pairings was based on the relative Major League Soccer or USSF Division 2 standings from the 2010 regular season. The 2011 seeding was (first to fourth) Toronto, Vancouver, Montreal and Edmonton.
FC Edmonton was granted full membership as a professional club at last year's Canadian Soccer Association Annual General Meeting. Approval for the revised format was sought through CONCACAF. With the sanction of NASL this week by the USSF, FC Edmonton's acceptance into that competition was completed, thus securing FC Edmonton's berth in the Nutrilite Canadian Championship.
"We are delighted to be invited to participate in the Nutrilite Canadian Championship," said Mel Kowalchuk, General Manager of FC Edmonton. "It will give us an opportunity to play against established, top soccer franchises, and to set our sights on bringing international competition to Edmonton."
Since 2008, Canada's top professional teams have played in the Nutrilite Canadian Championship for the Voyageurs Cup. The Impact won the inaugural championship in 2008 while Toronto FC won back-to-back championships in 2009 and 2010.