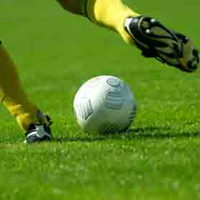 Canada played to a 0-0 draw with Honduras to close out the group phase of the 2011 CONCACAF Men's Under-17 Championship on 19 February. Canada created some good chances in the first half and came up with a couple of big saves in the second half to preserve first place in Group C standings.
"I was proud of our boys," said Canadian U-17 national head coach Sean Fleming. "We stuck to what we had to do."
For the second match in a row, Canada came away with a clean sheet. Both Canada and Honduras had already qualified for the CONCACAF quarter-final stage, so neither side wanted to lose any players to injuries or yellow cards. Both sides switched five starters from their opening match and neither side conceded any disciplinary action in the Saturday 0-0 draw.
Canada created some good chances in the first half, out shooting Honduras 10-2 and winning all six corner kicks in the first 45 minutes. Keven Aleman was especially active, trying to make his moves in and out of the Honduran defence.
Aleman came close to scoring midway through the first half off a corner kick. The ball was played into the middle and a shot was fired on goal, but stopped. The rebound came to Aleman inside the six-yard box with his back turned to the goal, so he acted quickly and tried a back heel that the Honduran goalkeeper Roberto Lopez stopped.
Shortly thereafter, Aleman made a great run up the middle and quickly dished a short pass to Jay Chapman. Chapman would have been in a great position to continue in on goal, but the assistant referee called the play offside.
In the second half, Honduras turned the play the other way. Canada still came on the attack, but Honduras was at last pushing the play back in the other direction. Canada's Maxime Crépeau came up with a pair of big saves in the second half.
In truth, however, it seemed that neither side wanted to push too hard in the last part of the match in fear of an injury. Both sides will be back in the pitch in the quarter-final stage, with Canada facing Trinidad and Tobago and Honduras facing Jamaica.
In the second half, Honduras fired four shots to Canada's two. Both sides won just one corner kick each.
For this second match, Canada's starting XI featured Maxime Crépeau in goal, Adam Polakiewicz at left back, Ismaïl Benomar and Luca Gasparotto at centre back, Parker Seymour at right back, and Bryce Alderson, Shadrack Mmunga, Wesley Cain, Chris Nanco, Keven Aleman and Jay Chapman from midfield up through to the attack.
Canada made three substitutions in the second half, replacing Aleman, Benomar and Mmunga for Michael Petrasso (67th minute), Daniel Stanese (73′) and Matteo Pasquotti (77′).
Honduras' starting XI featured Roberto Lopez in goal, Eder Velasquez at left back, Joshua Nieto and Cesar Yearwood at centre back, Jose Barralaga at right back, Jose Escalante at left midfield, Tony Cerrato and Ramon Amador at centre midfield, Kelvin Nuñez at right midfield, and captain Julio Moncado and David Carranza up front.
Honduras also made three substitutions in the second half, replacing Carranza, Cerrato and Moncada with Carlos Andrade (58th minute), Oscar Roque (68′) and Bryan Rochez (75′).
Canada finished unbeaten in the group phase with a win and a draw. Its next match is the quarter-final match on 23 February.