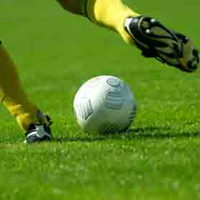 Canada is just one win away from a spot in the FIFA U-17 World Cup Mexico 2011. The win-and-you're-in match is the quarter-final match of the 2011 CONCACAF Men's Under-17 Championship in Montego Bay, Jamaica. The match takes place Wednesday 23 February with a 12.00 local kickoff (12.00 ET / 09.00 PT) at Catherine Hall Park.
"Our boys are very eager to play," said Canadian U-17 head coach Sean Fleming. "The spirit in camp has been good and everyone is raring to go."
The 2011 CONCACAF Men's Under-17 Championship runs 14-27 February. Only eight teams remain with just four spots available for the FIFA U-17 World Cup Mexico 2011. The four CONCACAF quarter-final matches will be played 22-23 February. On Tuesday, USA faces El Salvador and Costa Rica faces Panama. On Wednesday, Canada faces Trinidad and Tobago and host Jamaica faces Honduras.
"Trinidad and Tobago has given up just one goal in free play in their two matches," said Fleming. "We know they are going to be ready."
Trinidad and Tobago finished tied with Jamaica atop Group C, but Jamaica was awarded the top seed following a drawing of lots. Canada finished first in Group D with four points and a +8 goal differential. Canada is the only team not to have conceded a goal. It is also the only team not assessed any yellow cards, which means no Canadian players are in danger of a one-match suspension (which is handed out after two yellow cards).
Should Canada win on Wednesday, it will not only qualify for Mexico 2011, it will also advance to the Friday semi-final stage. Canada's potential opponent would come from the Costa Rica-Panama quarter-final.
The FIFA U-17 World Cup Mexico 2011 runs 18 June to 10 July. There will be 24 teams from around the world competing in the event, with four from the CONCACAF championship plus host Mexico from this region.