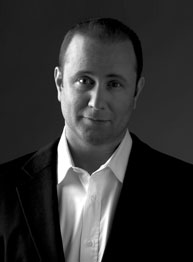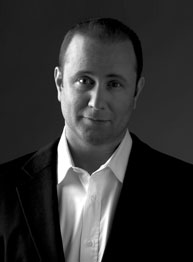 Something exciting is happening in cottage country. The Muskoka Bay Club from Freed Developments Corp. is bringing an award-winning golf course, plus a decidedly urban aesthetic to the Gravenhurst area.
Set on an 850-acre site near Gravenhurst, Ontario, Muskoka Bay Club includes a top 10 golf course surrounded by a residential community that boasts some of the area's most distinctive homes, villas and lofts. Already occupying the first phase, Muskoka Bay has achieved an international reputation not only for its golf course and facilities, but for the contemporary design and urban architecture of its residences.
Phase two of Muskoka Bay is now under construction and consists of loft-style units that blend traditional Muskoka elements such as wood and stone with the hip, urban aesthetic Freed Developments is famous for in their outrageously successful projects in downtown Toronto. Muskoka Bay is already a hit with city dwellers who want to escape to the country without sacrificing luxurious, contemporary surroundings in order to enjoy the outdoors.
Lofts are available in 1 or 2-bedroom layouts that range from 819 to 1,040 sq ft. Priced from $319,900 to $399,900, they represent outstanding value for anyone looking to get a foothold on the Muskoka property ladder. This is also a great opportunity for buyers seeking a four-season income property, since Muskoka Bay offers a rental program that provides owners with a worry-free way to earn income from their resort property.
All residences boast features commonly found in upscale city homes, such as hardwood floors, kitchens and baths with custom-designed cabinetry and granite counters, and stainless steel appliances.
The lofts feature open concept footprints, large windows and high ceilings. Every loft will boast a stunning, two-storey high Muskoka stone fireplace, and buyers can also opt for their own private infinity pool.
The real star of Muskoka Bay is its world-class amenities. The golf course was named the best new Canadian course in 2007 by Golf Digest, and was recently designated one of the Top Ten courses in Canada by SCORE Golf magazine.
The recreational and social centre for the owners and members at Muskoka Bay is the spectacular 17,000 sq ft clifftop Clubhouse, which features a pro shop, an indoor-outdoor bistro, a magnificent dining room and entertainment lounge. The athletic facilities boast a private artificial grass tennis court, an infinity pool, a fully equipped fitness studio, spa rooms, private lockers, and steam showers. Outdoor areas also include a fire pit, bar, wraparound terrace and children's splash pool.
Whether Muskoka is your dream get-away, or the investment opportunity of a lifetime, don't miss the opportunity to own your piece of the Canadian dream this summer.
For more information email sales@muskokabayclub.com, call 1-866-321-2004 or 1-705-687-7900, or go to www.muskokabayclub.com