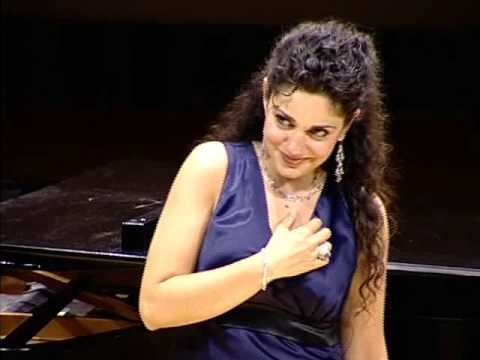 Dates: October 24, 2013 to October 24, 2013
Location: GALLERY 345
Miriam Khalil, soprano with Julien LeBlanc, piano Thursday October 24, 2013 at 7:30 Tickets are $25 and are available at www.miriamkhalil.com and at the door About Miriam Khalil and Julien LeBlanc Miriam Khalil and Julien LeBlanc have been collaborating since their first meeting at the Glenn Gould School of the Royal Conservatory of Music. Since graduating they have both enjoyed successful careers in Canada and abroad. Praised by Opera Canada for her gorgeous, romantic, arching sound that immediately commands the ear and a beautiful and distinctive voice, she is a graduate of the prestigious Canadian Opera Company Ensemble Studio. She has sung with companies across Canada and the UK, including Opera Edmonton; Pacific Opera Victoria; Opra de Montral; Opera Lyra; Opera in Concert; Opera Hamilton; Aldeburgh Connection,; Hamilton Philharmonic Symphony; Windsor Symphony; Nova Scotia Symphony; Victoria Symphony; Against the Grain Theatre; and the prestigious Glyndebourne Opera and Aldeburgh Festivals. LeBlanc is a highly sought-after soloist, chamber player and accompanist. Currently living in Montreal, LeBlanc has performed for audiences from coast to coast. He is co-artistic director of lt Musical de lglise de Barachois, a summer concert series. He has also recently appeared as a guest pianist and collaborative artist at several Canadian music festivals including the Indian River Festival; the Elora Festival,; Music and Beyond; the New Brunswick Summer Music Festival; Festivoix in Trois-Rivires; Toronto Summer Music Song Academy; Festival de musique de chambre de la Baie-des-Chaleurs; Festival de musique de Lachine; and Festival Acadien de Caraquet. For more information please visit: www.miriamkhalil.com and www.julienleblanc.com. Video of Khalil and Leblanc can be viewed at https://www.youtube.com/watch?v=xVNFRDzeOVw and of Khalil in concert at: https://www.youtube.com/watch?v=Yz8pUwAzvfE.